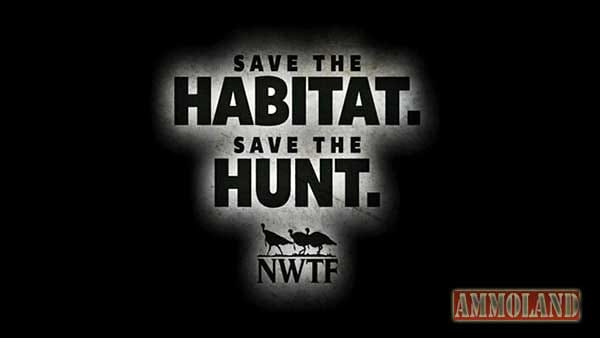 Edgefield, SC -(AmmoLand.com)- National Wild Turkey Federation chapters in Texas budgeted $241,025 to further the Save the Habitat. Save the Hunt. initiative within the state in 2016.
"This record $241,025 Super Fund Budget is tied to more than $1 million in matching funds from our numerous state, federal and private partners," said Texas State Chapter President Craig White. "This is a testament to the dedication of our members and volunteers."
The board of directors for the state chapter approved funding for projects that will control invasive plant species, maintain productive wildlife openings, create healthier forests and help to preserve our hunting heritage.
"The Save the Habitat. Save the Hunt. initiative is supported by our state boards and chapter members," said Becky Humphries, NWTF chief conservation officer. "Hunting Heritage Super Fund money is critical to implementing the initiative, and investing in focal landscapes and hunter recruitment."
Projects to receive funding include, but are not limited to:
Habitat Enhancements ($81,775) – on Matador, Gus Engeling, Taylor Lakes, Alazan Bayou and Yoakum Dunes Wildlife Management Areas, as well as restoration work on Eastern wild turkey coop lands in East Texas.
Scholarships ($11,500) – graduating high school seniors, at the local and state level and graduate students.
Outreach Events ($18,000) – JAKES (Juniors Acquiring Knowledge, Ethics and Sportsmanship) programing, 4-H shooting sports and the National Archery in the School Program, Women in the Outdoors and Wheelin' Sportsmen.
Hunting Heritage ($33,000) – American Hunting Heritage Fund, Outdoor Adventures Program and opportunities for hunter recruitment, retention and reactivation work.
Wild Turkey Restoration ($12,000) – assist Texas Parks and Wildlife Department with costs of Eastern wild turkey relocation efforts.
Research ($22,850) – Rio Grande and Eastern wild turkey research efforts at the university level and TPWD's statewide wild turkey banding study.
To read the entire budget summary, click here.
About Save the Habitat. Save the Hunt.:
The NWTF's Save the Habitat. Save the Hunt. initiative is a charge that mobilizes science, fundraising and devoted volunteers to give the NWTF more energy and purpose than ever. Through this national initiative, NWTF has committed to raising $1.2 billion to conserve or enhance more than 4 million acres of essential upland wildlife habitat, recruit 1.5 million hunters and open access to 500,000 acres for hunting, shooting and outdoor enjoyment. Without hunters, there will be no wildlife or habitat. The NWTF is determined to Save the Habitat. Save the Hunt.
About the NWTF:
The NWTF is a nonprofit conservation organization that works daily to further its mission of conserving the wild turkey and preserving our hunting heritage. Through dynamic partnerships with state and federal wildlife agencies, the NWTF and its members have helped restore wild turkey populations across the country, improving more than 17 million acres of wildlife habitat and introducing 100,000 people to the outdoors each year. The NWTF was founded in 1973 and is headquartered in Edgefield, S.C. According to many state and federal agencies, the restoration of the wild turkey is arguably the greatest conservation success story in North America's wildlife history.
To learn more, visit www.nwtf.org or call (800) THE-NWTF.