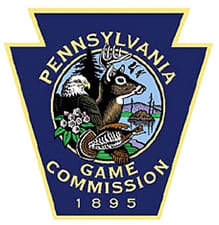 Harrisburg, PA -(AmmoLand.com)- Pennsylvania's reputation as a prime elk-hunting destination continues to get stronger.
The state's Special Elk Conservation Tag – a license created by the Pennsylvania General Assembly and auctioned off by the Rocky Mountain Elk Foundation to benefit wildlife – commanded a stunning $85,000 at auction March 26.
Not only is that a record amount, it eclipses the previous high of $52,500 – set last year – by a whopping $32,500.
The impressive total says a lot about Pennsylvania's elk, and how others view the Keystone State and its elk herd, said R. Matthew Hough, executive director of the Pennsylvania Game Commission. It's the reason tens of thousands of hunters line up for a chance at a license, and why visitors flock to the state's elk range each year during the height of the bugling season.
Still, $85,000 is a jarring figure.

"The fact people are willing to pay that kind of money to come to Pennsylvania and hunt elk speaks for itself – which is a good thing, because that $85,000 total leaves me completely speechless," Hough said. "What people need to understand is the incredible amount of good that money will do."

"The Rocky Mountain Elk Foundation has been an important partner of the Game Commission for decades, and without RMEF and the amount of work it has done to purchase land, establish elk habitat and otherwise work to benefit elk and other wildlife, Pennsylvania's elk wouldn't be where they are today," Hough said. "The $85,000 raised at auction will pay dividends to Pennsylvania's elk by enabling RMEF to do even more good work."
Dave Ragantesi, senior regional director for the Rocky Mountain Elk Foundation, said RMEF looks to do just that.
"The money raised through the auction will stay in Pennsylvania, and we look forward to using these funds to continue to improve the habitat on Pennsylvania's elk range, and maintaining our commitment to Pennsylvania with our conservation partners," Ragantesi said.
About Pennsylvania Game Commission:
For more than 100 years, the Game Commission has managed the Commonwealth's wildlife resources for all Pennsylvanians. With the help of more than 700 full-time employees and thousands of part-timers and volunteers, the agency provides a host of benefits to wildlife, state residents and visitors.
For more information, visit: www.pgc.state.pa.us.