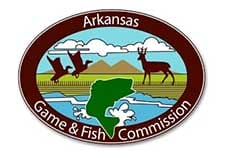 Little Rock, AR -(AmmoLand.com)- Tune in to the Arkansas Game and Fish Commission's YouTube channel to catch a broadcast of public meetings held in north Arkansas concerning the discovery of chronic wasting disease in the area.
The first two meetings, held in Jasper and Marshall, were streamed live on YouTube, and recordings of those meetings are still available. The third will be held at 6 p.m., March 3, in Harrison at the North Arkansas College Durand Center, Room B, at 303 North Main Street.
AGFC staff will present a brief background of CWD, the current case of the disease in Arkansas and the plan to increase testing in the impacted area to determine a future course of action. A panel of biologists also will be available to answer any questions or concerns by people present at the meetings.
"We want to make sure people understand that we take this issue seriously and that we value their support in this effort," said Brad Carner, chief of wildlife management for the AGFC. "Much of the area where we will be sampling is private land, and we want to work with landowners and local Arkansans as much as possible and help them understand exactly what we're going to do and why."
An elk harvested near Pruitt on the Buffalo National River during the October 2015 hunting season recently tested positive for the disease. This is the first time an animal in Arkansas has tested positive for the disease, which is fatal to elk and white-tailed deer.
A live feed from the Harrison meeting will be available to view at 6 p.m., March 3. To view the meeting online, visit www.agfc.com and click the "Live Feed" banner at the top of the page.
Recordings of the Jasper and Harrison meetings are available at https://www.youtube.com/watch?v=eJ_IRuY2LDk, and https://www.youtube.com/watch?v=HTO8cF6IMlQ.
About Arkansas Game and Fish Commission:
The Arkansas Game and Fish Commission plays an important role in keeping The Natural State true to its name. During the last 100 years, the agency has overseen the protection, conservation and preservation of various species of fish and wildlife in Arkansas. This is done through habitat management, fish stocking, hunting and fishing regulations, and a host of other programs.
For more information, visit www.agfc.com.