SilencerCo Teams Up with Nighthawk Custom to Produce 1911 and Osprey 45K Summit Package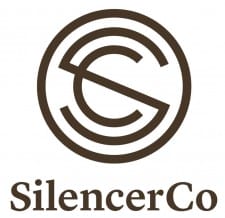 West Valley City, UT -(AmmoLand.com)- SilencerCo, the industry leader in silencers and accessories, has teamed up with Nighthawk Custom to bring a new addition to its popular Summit line of special products.
Nighthawk Custom is known as the premiere 1911 manufacturer, creating work that is not only durable and reliable, but also beautifully crafted with an unparalleled attention to detail. Like SilencerCo, Nighthawk Custom is dedicated to building only the highest quality products.
The partnership between these two companies has yielded a seamlessly matched and impeccably crafted collaboration truly worthy of the Summit line. This package comes with two Nighthawk 1911's, each with a matching Summit-Edition Osprey 45K paired together in a premium, handcrafted, felt-lined, solid wood collector's display case.
Package details include:
(2) Custom Nighthawk 1911's and (2) Summit-Edition Osprey 45K's
Commander-Length Slide with Osprey-Matched Top Machining and Novak-Style Sight Cuts
Custom Front and Rear Osprey-Inspired Slide Cocking Serrations
Matching Robar NP3 Finish on Osprey and 1911 for Increased Durability and Longevity
Heinie Tritium Suppressor Night Sights
Built-In Accessories Rail
20 LPI Checkering on Front Strap and Frame
Threaded, Suppressor-Ready .578×28 Barrel with Thread Protector
Two Nighthawk Custom 8-Round Stainless Steel Magazines Included
Handmade Wooden Collector's Display Case
Limited to (25) Packages
This Summit package between Nighthawk Custom and SilencerCo represents the very highest echelon of product detail and quality. Available exclusively through Capitol Armory, expect these 25 packages to quickly find their way into the hands of clamoring collectors and 1911 novices alike.
For more information on this and other SilencerCo Summit packages, visit www.silencerco.com/summit.
About SilencerCo:
Founded in West Valley, Utah in 2008, SilencerCo started with a belief in the fundamental premise that firearms don't have to be loud and has now become the market leader in sound suppressors, muzzle devices, and related products. By investing in innovation, customer service, organic manufacturing, advocacy, education, and talent, SilencerCo is focused on making firearms hearing-safe for all hunting and shooting applications, introducing products that have never been made before, and making the buying experience a better one.
For more information, please visit www.SilencerCo.com.