R100 Arrives in Kansas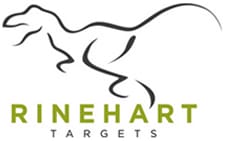 Janesville, WI -(AmmoLand.com)- The Rinehart R100 has enjoyed a great start to the 2016 season and with spring upon us, the event is just getting warmed up.
Next stop for the R100 is Lindsborg, Kansas where the Smoky Valley Archers are preparing to host another great shoot. As temperatures begin to climb what better time to sharpen your archery skills than at the Rinehart R100. Gather your friends and family because everyone, no matter your ability or experience level, is welcome at the Kansas R100.
The Rinehart name is known throughout the outdoor industry for offering the best 3D archery targets available. The Rinehart R100 is an event that allows any and all archers to recognize this quality firsthand. Not only does Rinehart offer unmatched quality but the uniqueness of their targets is second to none. At the Rinehart R100 you will be targeting everything from mosquitos to baboons, elephants and dream bucks throughout a 100 target course.
Archers of all levels and ages are encouraged to experience the fun and exciting setting at the Rinehart R100. Pre-registration for the Lindsborg, Kansas event is available through Wednesday, April 6th at 8:00pm EST. You may also register in person on the Saturday or Sunday of the event.
For more information and registration details visit: https://www.r100.org.
About the Rinehart R100:
Since 2003 the Rinehart R100 has been providing archery lovers with an event designed for participants of all levels and ages. The event is focused on family fun and introducing new shooters to the great sport of archery. The combination of fantastic venues and an opportunity to spend a day finding the ten ring of "The Best Archery Targets in the World" makes this event a must for all outdoor enthusiasts, young and old.
For more information, visit: www.r100.org.