Scholastic Clay Target Program (SCTP)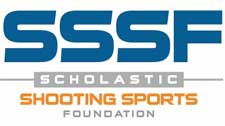 San Antonio, TX -(AmmoLand.com)- The Scholastic Shooting Sports Foundation (SSSF) and the National Skeet Shooting Association / National Sporting Clays Association (NSSA/NSCA) are pleased to announce renewal of a memorandum of understanding (MOU) to continue promoting youth skeet and sporting clays.
The new MOU continues a formal relationship that started in 2010 at the SCTP Nationals and provides benefits for participants in both organizations.
Consistent with the previous MOU, all SCTP state and national skeet and sporting clays targets will be registered with the NSSA/NSCA, thus NSSA/NSCA membership is a requirement for those events. Memberships are only $10 and SCTP athletes will be able to register both NSSA skeet and NSCA sporting clays targets under the NSSA/NSCA's Crossfire Program. In addition, all members will receive a subscription to the e-magazine version of Clay Target Nation and be eligible to participate in NSSA and NSCA events around the country. Youth members are also eligible for all NSSA/NSCA member benefits including NSSA/NSCA youth scholarship programs. Both parties will also be working together to create an SCTP All American Team recognition program.
Scholastic Clay Target Program coaches will be able to conveniently purchase memberships through the SSSF's Shooting Organizational Technology (SHOT) system, a process identical to how SCTP coaches currently pay all other fees including membership, ATA and Junior Shooters magazine subscriptions. All of the forms and paperwork previously required for SCTP athletes to join NSSA/NSCA has now been eliminated and replaced with one seamless, paperless process. The SSSF will provide all membership information electronically to the NSSA/NSCA and new member numbers will automatically be back-populated to the athlete record in the SHOT system. This process will also help automate score reporting for SCTP events between SCTP and NSSA/NSCA.
A portion of all memberships purchased through the SSSF shot system will be returned to the SSSF for use in the SCTP Scholarship program. In addition, the NSSA/NSCA is providing cost-share on all of the team medals awarded at SCTP state championships.
"This is another win-win for both groups!" said Tom Wondrash, SCTP National Director. "Being able to offer a one stop shop for our coaches with less work on their part while further supporting our SCTP scholarship program is huge!"

"The NSCA is excited about the effort in continuing our relationship with SSSF," said Brett Moyes, NSCA Director. "Their commitment to youth shooting throughout the country is impeccable and we look forward to a longstanding relationship between SSSF and NSCA, as well as continued growth in youth shooting development."

"We are excited about this partnership as it's a catalyst that facilitates the proper introduction of young men and women to the sport of registered Skeet and Sporting clays shooting." Said Michael Dowling, NSSA Director. "We fully support the SSSF and have designated the SCTP as the Official Youth Program of NSSA and NSCA."
About Scholastic Shooting Sports Foundation:
The Scholastic Shooting Sports Foundation (SSSF) is responsible for all aspects of the Scholastic Clay Target Program (SCTP) and Scholastic Action Shooting Program (SASP) across the United States. SCTP and SASP are youth development programs in which adult coaches and other volunteers use shooting sports to teach and to demonstrate sportsmanship, responsibility, honesty, ethics, integrity, teamwork, and other positive life skills. SCTP was developed as a program of the National Shooting Sports Foundation (NSSF) until the SSSF was created in 2007 to operate the SCTP. In 2012, SSSF created the SASP and became the managing foundation of both programs.
For more information about SSSF, visit www.sssfonline.org.
About the National Skeet Shooting Association /National Sporting Clays Association:
NSSA and NSCA are dedicated to the development of skeet shooting and sporting clays at all levels of participation and work to create an atmosphere of healthy competition and meaningful fellowship within their membership. Shooters who want to compete can enter both fun shoots and registered tournaments. Both organizations are headquartered at the National Shooting Complex in San Antonio, Texas. The National Shooting Complex is one of the premier shooting facilities in the world, hosting elite tournaments for skeet and sporting clays, including the World Skeet Championships and National Sporting Clays Championship. In addition, it is the venue for a wide range of shooting and non-shooting events for thousands of serious competitors, casual shooters, and outdoors enthusiasts each year.
For more information about NSSA/NSCA, visit www.nssa-nsca.org.