Learn the basics at a free clinic on March 31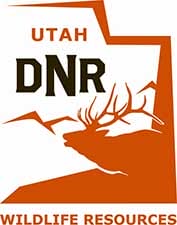 Price, UT -(AmmoLand.com)- If you've ever wanted to hunt wild turkeys, but you don't know the basics, an opportunity is coming up that you won't want to miss.
The Division of Wildlife Resources will sponsor a turkey hunting clinic on March 31 at their office in Price, 319 N. Carbonville Road. The clinic, which runs from 7–9 p.m., is absolutely free. No pre-registration is required.
Brent Stettler, DWR regional conservation outreach manager, says the clinic will feature presentations by experienced turkey hunters.
"The hunters will share their knowledge about turkeys and how to hunt them successfully in Utah," Stettler says. "They'll cover all the basics a new hunter needs to get started."
The topics presenters will cover include:
Where to find Merriam's and Rio Grande turkeys in Utah,
How to tell a mature gobbler from a juvenile or a hen,
Turkey habitat and food preferences,
Daily and seasonal behavior patterns,
The best hunting equipment and accessories, and
How to call in a turkey, or stalk one that won't come to your call.
For more information about the March 31 clinic, call the DWR office in Price at 435-613-3700.
Get a turkey permit
In Utah, turkeys are hunted in April and May. Permits for the April season are available only through a drawing. You can buy a permit for the statewide general season, however, anytime between now and when the hunt ends. You can buy a general season permit online. They're also available at hunting license agent locations and DWR offices.
The general season hunt runs through the month of May. For more information, see page 17 of the 2015–2016 Utah Upland Game & Turkey Guidebook. The free guidebook is available at wildlife.utah.gov/guidebooks.
You can also get a free copy at hunting license agent locations and DWR offices.
About Utah Division of Wildlife Resources:
The Utah Division of Wildlife Resources (DWR) is part of the Utah Department of Natural Resources (DNR). In addition to managing and protecting Utah's wildlife, we manage hunting and fishing opportunities within the state.