Registration begins March 28; Bass Pro Shops at the Pyramid to host largest event of its kind this July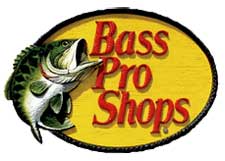 Memphis, TN -(AmmoLand.com)- The U.S. Open Bowfishing Championship, a new breed of fishing tournament and the largest event of its kind, is expanding and relocating to a new home in 2016, the iconic Bass Pro Shops at the Pyramid in Memphis.
This year's event will be held July 8 – 10 and features the largest competition and biggest prizes in the tournament's four-year history.
Teams can register online at www.basspro.com/usopen on Monday, March 28 beginning at 8 AM CST. There is a $300 entry fee per team and participation is limited to 300 teams of two-four. Registration is expected to sell out within hours of opening and participants are encouraged to sign up as soon as possible.
"With our largest prize packages ever and an incredible new venue along the banks of the Mississippi River, this year's championship promises to be the biggest and best yet," said John Paul Morris, an avid bowfisherman and an emerging figure in the sport's explosive popularity.
The championship purse includes more than $100,000 worth of prizes and giveaways. The first place team will receive $25,000 in cash with each member receiving a U.S. Open Edition Oneida Osprey Bow. The winner of the biggest fish harvested wins $5,000 and everyone that registers is automatically entered for a chance to win a new Tracker 1860 Sportsman Bowfishing Boat.
The Great American River Cleanup
Bowfishing, which combines elements of fishing with archery to harvest rough fish species, is one of the fastest growing sports in the outdoor industry. Unlike traditional game fishing, bowfishing uses specialized bows to target species that plague lakes, rivers and streams around the country. Removing these undesirable species improves habitat conditions for native game fish. This year's tournament targets only nonnative species of carp including common, grass, silver and bighead species.
Silver and bighead carp, sometimes referred to as Asian carp, are invasive species that pose a significant threat to the nation's economy and environment. First introduced to managed ponds in the 1970s, the fast-producing fish are now plaguing natural waterways and competing directly with our native game fish.
State and federal government agencies are spending more than $70 million to stop the spread of Asian carp this year alone, and the Army Corps of Engineers estimates efforts to stop the species from contaminating the Great Lakes region could cost $18 billion. Many biologists and economists believe commercial and recreational fishing efforts – including bowfishing – can help mitigate a potentially devastating ecological collapse within the Great lakes.
All invasive fish harvested from the event are used to produce organic liquid fertilizer in partnership with northwestern Illinois-based Schaffer Fisheries. The process maintains the hormones, vitamins, enzymes, amino acids and minerals to produce high-quality natural plant food.
Special Activities and Events
The Pyramid will display custom bowfishing boats from across the country along with vendor booths and free seminars featuring past champions. Attendees can also meet their favorite outdoor TV show hosts and enjoy music, events and games, all housed inside Bass Pro Shops at the Pyramid, one of the most dynamic and immersive retail experiences in the world. Throughout the weekend customers can take advantage of great deals on the latest name-brand bowfishing gear.
More Information
Additional details will be announced as the championship approaches. To register or learn more visit www.basspro.com/usopen.
About Bass Pro Shops:
Bass Pro Shops, which specializes in outdoor fun, operates 98 stores and Tracker Marine Centers across America and Canada that are visited by more than 120 million people every year. Bass Pro Shops stores, many of which feature restaurants, offer hunting, fishing, camping and other outdoor gear while their catalogs and website serve shoppers throughout the world. The company's Tracker Marine Group (www.trackermarine.com), a leading brand of fishing boats for more than 37 years, manufactures and sells a variety of boats for fishing and cruising. Family fun is on tap at Bass Pro Shops resort Big Cedar Lodge (www.bigcedar.com), voted by Travel + Leisure as one of the top 50 Best Hotels for Families in the U.S. To request a free catalog, call 1-800-BASS PRO. Follow us on Facebook at www.facebook.com/bassproshops.
For more information, visit www.basspro.com.