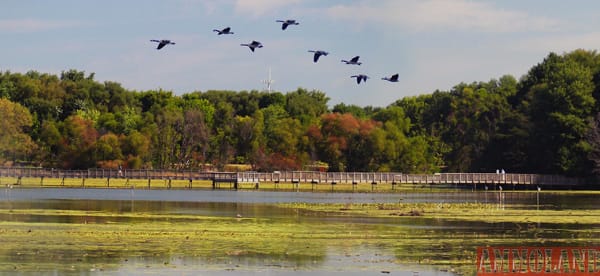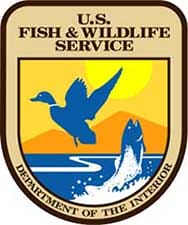 Washington, DC -(AmmoLand.com)- U.S. Fish and Wildlife Service Invests $1 Million in Philadelphia's John Heinz National Wildlife Refuge to Foster Education and Community Engagement
Many environmental barriers and challenges face residents in southwest Philadelphia, including wide boulevards and train tracks that isolate neighborhoods from natural areas, significant flooding concerns and demand for industrial expansion.
Through close coordination with Audubon Pennsylvania and community groups such as the Eastwick Friends and Neighbors Coalition, City Lights Network, Southwest CDC, Empowered CDC, and others, the U.S. Fish and Wildlife Service has been working with several partners to close the gap between the area's communities and green spaces to contribute to building a healthy, connected environment. Recent successes include year-round youth employment programs, environmental education in public schools and working with neighbors to restore community gardens.
To build on that collaborative work, the Service announced today that the agency will invest $1 million annually at John Heinz National Wildlife Refuge in southwest Philadelphia, to continue engaging urban communities and youth in conservation and outdoor recreation at the refuge and nearby areas such as Cobbs Creek and Bartram's Garden.
"If we want to ensure that conservation is relevant to future generations, we have to put more energy into reaching people where they live, which is becoming more and more in urban centers," said Service Director Dan Ashe in a ceremony at the refuge. "We can pay lip service to that reality or we can start putting our money where our mouth is. That's exactly what we are doing in Philadelphia, where we have a unique opportunity to connect residents of one of the largest metropolitan areas on the East Coast to natural areas like John Heinz National Wildlife Refuge. I have no doubt that with the support and dedication of our partners, the investments we are making today will help make Philadelphia a great model of how to foster urban engagement in conservation and nature."
For Southwest Philadelphia communities, the investment means building relationships with neighbors, providing jobs to youth and community members, providing environmental education to schools and communities, as well as working with partners, community leaders, and city government to address transportation and cultural barriers to the refuge. Another goal is to work with the city, partners and community leaders to make green spaces and programming more accessible, which means improving the benefits of a natural treasure like the refuge to neighborhoods that the Service has not traditionally served.
"This federal investment is key to providing new experiences and an appreciation for young people about the natural wildlife and habitat in their own neighborhood," said Philadelphia Mayor Jim Kenney. "The City is grateful for these resources that will support a holistic and well-rounded educational experience for youth."

"We are here today to celebrate the result of a collaboration that has resulted in $1 million to be invested annually in the Heinz National Wildlife Refuge," said U.S. Congressman Robert Brady. "This is hugely important to the City of Philadelphia and the First Congressional District. This investment means that we are connecting urban communities to green spaces and environmental conservation, employment opportunities and recreation activities. This is a win for our environment and our communities."

"Protecting open space and the outdoors supports thousands of jobs and generates more than half a billion dollars in economic activity in Pennsylvania alone each year," said U.S. Congressman Patrick Meehan. "This investment into the John Heinz National Wildlife Refuge will help more young people and families in our region benefit from all the refuge has to offer. It means more opportunities for our communities to benefit from the refuge and more opportunities to educate young people about the importance of conserving and preserving our natural heritage."
John Heinz National Wildlife Refuge was established in 1972, and is central to the Philadelphia Urban Wildlife Refuge Partnership, which received federal recognition in October 2015. The partnership works to educate and engage youth about their outdoor environment through science, outdoor exploration and jobs; engage people to promote sustainable environmental and economic communities; and connect residents to natural areas by providing easy and safe access to outdoor spaces.
Partners include Audubon Pennsylvania, Student Conservation Association, William Penn Foundation, the school district of Philadelphia, Eastwick Friends and Neighbors Coalition, Friends of Heinz Refuge, City Lights, Southwest CDC, Empowered CDC, TreePhilly, City of Philadelphia Parks and Recreation, Philadelphia University, Philadelphia Water Department and many others.
The Service's urban wildlife conservation program, launched in 2013, provides new opportunities for residents of America's cities to learn about and take part in wildlife habitat conservation. The Service is committed to serving a growing diverse and urban audience to engage more people in wildlife conservation.
The Service has made similar investments at national wildlife refuges in San Diego, CA; Portland-Vancouver in Oregon and Washington and in Albuquerque, NM.
About the U.S. Fish and Wildlife Service:
The mission of the U.S. Fish and Wildlife Service is working with others to conserve, protect, and enhance fish, wildlife, plants, and their habitats for the continuing benefit of the American people. We are both a leader and trusted partner in fish and wildlife conservation, known for our scientific excellence, stewardship of lands and natural resources, dedicated professionals, and commitment to public service.
For more information on our work and the people who make it happen, visit www.fws.gov/northeast.