Constitutional Carry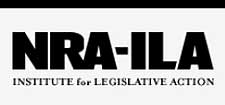 Washington, DC – -(Ammoland.com)- Today, when session convenes at 11:00 a.m., the West Virginia Legislature will have its first opportunity to override Governor Earl Ray Tomblin's (D) veto of NRA-backed permitless carry legislation, House Bill 4145.
Unfortunately, some of your elected officials in West Virginia have already displayed a willingness to side with New York City billionaire, Michael Bloomberg, and let the "six-figures" he has spent in West Virginia affect their vote on this important issue.
Make no mistake, Bloomberg is attempting to impose his New York elitist values on the state of West Virginia.  It is absolutely imperative that you contact your Delegate and state Senator right now and respectfully urge them to vote to override Gov. Tomblin's veto.
House Bill 4145 previously passed the House of Delegates with a bipartisan 68-31 vote, and the Senate with a bipartisan 24-9 vote. This override shows that West Virginia's residents want and deserve the fundamental right to carry a concealed firearm for self-defense without government-mandated taxes and permitting.
Again, the Legislature is scheduled to convene tomorrow at 11:00 a.m. for a vote to override the Governor's veto.  It is important that you please contact your Delegate and state Senator and politely urge them to SUPPORT a veto override when it comes up for a vote.  You can contact your legislators by clicking here or the button above.  If overridden, House Bill 4145 will go into effect 90 days from February 26, when it was originally passed.
About:
Established in 1975, the Institute for Legislative Action (ILA) is the "lobbying" arm of the National Rifle Association of America. ILA is responsible for preserving the right of all law-abiding individuals in the legislative, political, and legal arenas, to purchase, possess and use firearms for legitimate purposes as guaranteed by the Second Amendment to the U.S. Constitution. Visit: www.nra.org