BLM's proposed Planning 2.0 set for public meeting Friday in Denver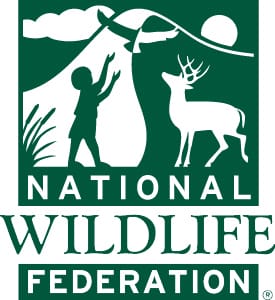 Denver, CO -(AmmoLand.com)- The Bureau of Land Management's proposed planning rule, if applied effectively, would make public lands management planning more transparent and more responsive to public input and changing conditions on the landscape.
The proposed changes are designed to increase the accountability and opportunities for public participation that many critics of public-lands management say they want.
The Sportsmen for Responsible Energy Development coalition said Thursday the BLM's Planning 2.0 initiative is the next step in the agency's efforts to improve management of public lands, which are crucial to fish and wildlife, hunting, fishing recreation and state and local businesses and industries.
Rather than demand the takeover of public lands, those interested in realistic solutions to the challenges of managing public lands should encourage the BLM to follow through on the proposed changes, coalition members said.
The proposed planning rule, set for a public hearing Friday in Denver, would bolster BLM's efforts to take a more comprehensive, science- based approach to planning across landscapes and better balance land uses. The BLM planning rule will determine the steps and considerations included in future Resource Management Plans, which guide decisions that directly affect outdoor recreation, fish and wildlife habitat, and other multiple-uses of public lands.
Westerners welcomed stepped-up efforts to respond to the growing, often conflicting demands on public lands.
Here are their comments:
"I support the BLM's focus within Planning 2.0 to be inclusive, to include the public and the local governments. Public lands support jobs in the oil and gas industry and the trona mining industry, which are important economically in our part of southwestern Wyoming," said Sweetwater County Commission Chairman Wally Johnson. "Our public lands also support jobs dedicated to wildlife, habitat, and recreation. Collaborating with diverse stakeholders is important for conserving recreation areas and for having healthy big game and fisheries. It is important that our voice is in the management decisions made for our public lands."  

"The Planning 2.0 process will create additional opportunities for the public to be involved in land management decisions that affect their use of these lands, and after decades of service with the BLM, I can attest that this collaboration is critical to land managers," says Henri Bisson, a former national Deputy Director for Operations and a former Alaska State Director for the BLM."The BLM also needs to be adaptive to changing conditions on the ground and across the landscape —Planning 2.0 will enable this forward thinking approach."

"Outdoor recreation is big business in Colorado and the West and most of it takes place on public lands and waterways. In Colorado alone, outdoor recreation pumps about $34 billion into the economy every year," said David Leinweber of Colorado Springs, owner of Angler's Covey. "It's important to me as an outfitter and sportsman that the Bureau of Land Management considers the impacts of its decisions on hunting, fishing and recreation. Anything that improves the planning process and gives the public a stronger voice is welcome."
About Sportsmen for Responsible Energy Development:
Sportsmen for Responsible Energy Development is a coalition of more than 1500 businesses, organizations and individuals dedicated to conserving irreplaceable habitats so future generations can hunt and fish on public lands. The coalition is led by Trout Unlimited, the Theodore Roosevelt Conservation Partnership and the National Wildlife Federation.
About the National Wildlife Federation:
The National Wildlife Federation is America's largest conservation organization inspiring Americans to protect wildlife for our children's future. Follow us on Facebook, Twitter, and Instagram.
For more information, visit: www.nwf.org.