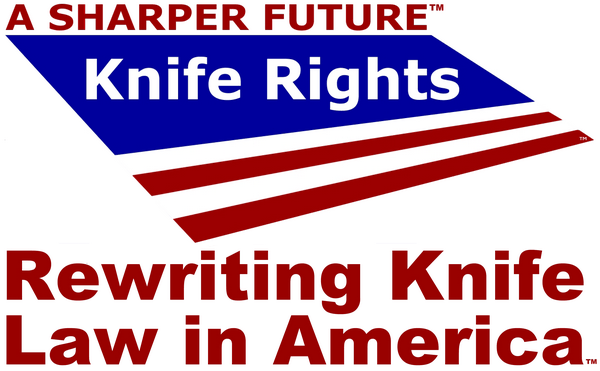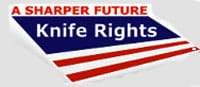 Gilbert, AZ –-(Ammoland.com) – Knife Rights' Oklahoma Knife Law Reform bill, SB 1159, has been signed into law by Governor Mary Fallin. SB 1159 removes dagger, bowie knife, dirk knife and sword cane from the items prohibited from carry in Oklahoma, and finishes the job Knife Rights began last year with the repeal of the ban on carrying switchblade (automatic) knives and with the passage of Knife Law Preemption in Oklahoma.
Since Knife Law Preemption is already the law in Oklahoma, the revised law will be effective statewide when it takes effect on November 1, 2016. This represents the culmination of three years of effort by Knife Rights in Oklahoma where there are no longer any restrictions on ownership and carry of knives with the exception of courthouses and similar government facilities.
Just more proof that Knife Rights is the one getting it done™ for knife owners in America. Getting it done means having the perseverance to come back to a state's legislature as many times as necessary to finish the job. Expert lobbying on the ground in the legislature is what it takes and why we can now count 21 pro-knife bills passed in 15 states in six years. No other organization can make that claim.
Support Knife Rights TODAY with a donation that could win YOUR CHOICE from over $200,000 in knives, guns and more!  See all the prizes at: www.KnifeRights.org/UltimateSteel
About Knife Rights:
Knife Rights (www.KnifeRights.org) is America's grassroots knife owners organization, forging a Sharper Future™ for all knife owners. Knife Rights is dedicated to providing knife owners an effective voice to influence public policy. In the past six years, Knife Rights has passed pro-knife legislation repealing knife bans in 15 states, stopped anti-knife legislation in 7 states and helped defeat ivory and mammoth ivory bans in 19 states. Knife Rights also leads a federal civil rights lawsuit against New York City and the New York District Attorney over their persecution of knife owners. Knife Rights is the Second Front in Defense of the Second Amendment™.