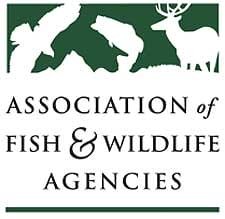 Washington, DC -(AmmoLand.com)- The Association of Fish & Wildlife Agencies is currently soliciting Letters of Intent for the 2017 Multistate Conservation Grant Program (MSCGP).
Up to $6 million dollars is available each calendar year for projects that address regional- or national-level priorities of the state fish and wildlife agencies through the Wildlife and Sport Fish Restoration Program.
Letters of Intent (LOI) must address one or more of the 12 MSCGP National Conservation Needs for 2017 that were recently selected by state fish and wildlife agency directors at the North American Wildlife and Natural Resources Conference in March 2016.
Letters of Intent will be evaluated based on responsiveness to the National Conservation Needs; scientific quality; practical relevance to state agencies; value; and qualifications. Grants are awarded on a calendar-year basis for one, two or three years to eligible recipients.
Please read the full Solicitation Notice and Submission Guidelines for details.
LOIs must be submitted electronically in Microsoft Word format to the MSCGP Coordinator no later than 5:00pm (Eastern Time) on Friday, May 6, 2016.  The National Grants Committee and appropriate AFWA committees will review and evaluate the LOIs.  In June, the National Grants Committee will invite the applicants with the most competitive LOIs to submit a full grant proposal for consideration.
About the Association of Fish & Wildlife Agencies:
The Association of Fish & Wildlife Agencies represents North America's fish and wildlife agencies to advance sound, science-based management and conservation of fish and wildlife and their habitats in the public interest. The Association represents its state agency members on Capitol Hill and before the Administration to advance favorable fish and wildlife conservation policy and funding and works to ensure that all entities work collaboratively on the most important issues. The Association also provides member agencies with coordination services on cross-cutting as well as species-based programs that range from birds, fish habitat and energy development to climate change, wildlife action plans, conservation education, leadership training and international relations. Working together, the Association's member agencies are ensuring that North American fish and wildlife management has a clear and collective voice.
For more information, visit: www.fishwildlife.org.