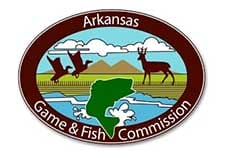 Little Rock, AR -(AmmoLand.com)- The Arkansas Game and Fish Commission is hosting a series of bird watching hikes in April and May for women interested in learning more about the outdoors.
These birding excursions are part of the AGFC's Becoming an Outdoors-Woman program, which has introduced hundreds of ladies to the outdoors and offered them a way to share their experiences in outdoor recreation.
The AGFC's regular Becoming an Outdoors-Woman workshop, scheduled in fall, is a weekend of total immersion in the outdoors for beginners, but these sort of events, titled "Beyond BOW" workshops are a bit less structured and time-consuming for participants.
"Beyond BOW is just a great way for ladies to continue enjoying the outdoors in a group," said Sarah Baxter, BOW coordinator for the AGFC. "Many ladies attend BOW, but don't have anyone to go with after that weekend. This gives them more opportunities to make connections with other people interested in the outdoors."
Beyond BOW events usually are reserved for ladies who have attended a previous BOW workshop to learn the basics, but Baxter says these birding excursions are different.
"Birding is one of those outdoor pursuits anyone can enjoy with very little equipment or prior knowledge," Baxter said. "All you really need are comfortable shoes and a set of binoculars."
All but one birding excursion is scheduled from 7 to 9 a.m. The early start time lets participants enjoy the outing without rescheduling an entire day's activities and it focuses on the time of day when songbirds are most vocal and active. The time of year is ideal to see many species of brightly colored birds at their peak.
"Neotropical migrants are making their way to the north where they'll breed and nest," Baxter said. "They're wearing their full breeding plumage, and many will be calling for mates. The birds that nest in Arkansas will be singing to find partners, and many others that will fly further north will be practicing their calls and getting ready."
Excursions have been scheduled in some of Arkansas's most popular birding destinations, which happen to be extremely easy to access.
"Some of our most popular city parks have excellent habitat for migrating songbirds," Baxter said. "And they're great for group excursions because of all the nearby amenities."
Each excursion is free, but participants should register with Baxter at [email protected] to reserve their spot.
Excursions are scheduled for the following locations and dates:
April 26 – AGFC Headquarters, Little Rock
April 30 (9-10:30 a.m.) – Withrow Springs State Park, Huntsville
May 2 – Two Rivers Park, Little Rock
May 4 – Camp Robinson Special Use Area, Mayflower
May 5 – AGFC Headquarters, Little Rock
May 9 – Two Rivers Park, Little Rock
May 12 – Craighead Forest Park, Jonesboro
Visit http://www.agfc.com/Pages/eventsAll.aspx for a list of all upcoming events and education workshops.
About Arkansas Game and Fish Commission:
The Arkansas Game and Fish Commission plays an important role in keeping The Natural State true to its name. During the last 100 years, the agency has overseen the protection, conservation and preservation of various species of fish and wildlife in Arkansas. This is done through habitat management, fish stocking, hunting and fishing regulations, and a host of other programs.
For more information, visit www.agfc.com.