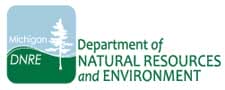 Mich.  -(Ammoland.com)- Michigan's long-awaited guaranteed spring turkey hunt – Hunt 234 – starts Monday, May 2 2016.
"Hunt 234 is the season many hunters look forward to for getting their spring bird," said Department of Natural Resources upland game bird biologist Al Stewart. "With 30 days of hunting and the ability to buy your license over the counter without an application, this is a great way for anyone to get out hunting this spring."
Hunt 234 is a statewide hunting license valid for all open areas, except public lands in the southern Lower Peninsula (Hunt Unit ZZ). The Hunt 234 license can be purchased at any time throughout the May 2-May 31 season and has no quota.
"Don't forget, you can remember your 2016 spring turkey season with a Wild Turkey Cooperator Patch," said Stewart.  "With the help of the Michigan Chapter of the National Wild Turkey Foundation, this patch program has contributed dollars to turkey-related projects and management here in Michigan."
To learn more about spring turkey hunting, see the Spring Turkey Digest and watch this DNR YouTube video.
Every resident or nonresident who hunts in Michigan needs an annual base license. Once the base license is purchased, hunters can buy a spring turkey license. The DNR recommends purchasing a license in person at a DNR Customer Service Center, or anywhere hunting and fishing licenses are sold, in order to have the spring turkey license in time for the season. A turkey license includes a kill tag, which must immediately be attached to the turkey when harvested.
Still have questions? Call 517-284-WILD (517-284-9453).
2016 turkey patch: Turkey hunters can commemorate their season with a Wild Turkey Cooperator Patch, with proceeds supporting turkey-related projects and management in Michigan./