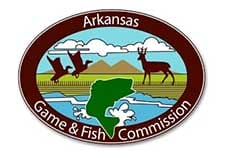 Cave Springs, AR -(AmmoLand.com)- Join the Illinois River Watershed Partnership April 17 for a variety of outdoor activities, culminating in the dedication of the new North Shore Pavilion at the IRWP Watershed Sanctuary in Cave Springs.
Activities will begin with a community bike ride at 1 p.m. from two locations along the Razorback Greenway – Rogers Mercy Trailhead and the Lake Springdale Trailhead. Participants will ride from both locations to meet at the pavilion at 221 S. Main Street in Cave Springs at 2 p.m. for the dedication.
The dedication coincides with the IRWP's National Bat Appreciation Day celebration, which will include free canoeing, kayaking, paddleboarding, fishing, nature hikes and bat box demonstrations.
The pavilion is the latest enhancement to the Watershed Sanctuary and Learning Center. The beautiful lakeside retreat was made possible thanks to a Wildlife Recreation Facilities Grant of more than $542,000 from the Arkansas Game and Fish Commission. The AGFC has contributed more than $880,000 in funds and manpower to the sanctuary since its establishment in 2012.
"Outdoor classrooms like this pavilion make the ideal setting for people to truly appreciate any environmental education efforts," said AGFC Chief of Staff Jeff Crow. "These sorts of facilities and partnerships are excellent footholds as we continue to reach out and provide services for northwest Arkansas and other parts of the state."
Delia Haak, executive director of the IRWP, said more than 4,600 people visited the watershed sanctuary and Watershed Sanctuary Learning Center to take part in outdoor education, conservation projects, public meetings and family activities last year. The addition of the pavilion will enhance their abilities to spread the message of conservation rain or shine.
"It's about 2,500 square feet, with a great space to conduct programs and even a small concession area to host outdoor gatherings for special events," Haak said.
The 30-acre sanctuary is composed of a 6-acre reservoir and a 24-acre wooded section. Its small size belies its importance in northwest Arkansas, as it is home to two federally endangered species – the gray bat and Ozark cavefish.
"Our colony of gray bats is a maternity colony," Haak said. "They overwinter in caves around Boxley, then return here each spring to have their young. When the young emerged last May, the Arkansas Natural Resources Commission counted approximately 4,700 bats using the cave on the property."
Those bats play an important role in the environment by reducing insect pests such as insects.
"Each of adult gray bat can eat up to 3,000 insects per day," said Haak. "The bats also benefit the Ozark cavefish, as their guano provides nutrients for the aquatic food web the cavefish use."
For more information, or to become a sponsor, please go to www.irwp.org or visit www.upstreammatters.com.
About Arkansas Game and Fish Commission:
The Arkansas Game and Fish Commission plays an important role in keeping The Natural State true to its name. During the last 100 years, the agency has overseen the protection, conservation and preservation of various species of fish and wildlife in Arkansas. This is done through habitat management, fish stocking, hunting and fishing regulations, and a host of other programs.
For more information, visit www.agfc.com.