By Don McDougall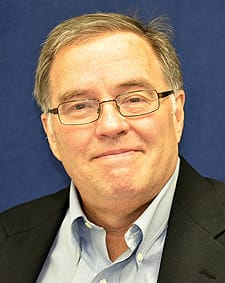 Fairfax, VA -(AmmoLand.com)- The Brady Campaign makes snuff films for kids, and a documentary that spends its last 1/3 of the film GLORIFING the Aurora Theater shooter, is now out on-line. What a world we live in.
You know you think you've seen everything, and now these two groups come out of the shadows and do more harm to the country than good.
Let's start at the bottom of the list, a film by a company called Brave New Films decided to give the shooter from the Aurora theater all the publicity and notoriety he desired. I mean SERIOUSLY! So let me set the record straight. Mass killers do this for the notoriety and the publicity. Oh, and these killers are mostly all clinically insane. By providing them what they so crave, you serve to do two things.
Reinforce the belief that you CAN get publicity from a mass killing.
Help promote and empower copycat murders!
You've noticed that this article never used the name of the killer of ANY mass shooting? Because by collectively denying them the publicity and notoriety they so crave, you in some small way prevent others from doing the same.
The Newtown Murderer spent ten years alone in a windowless basement playing video games where he could practice killing people. He dreamed of being the most noted mass killer of American History. Now these clowns come along and try to paint the NRA as evil, while helping fuel the next mass killer. I wonder if they'll accept the blame once they're done. (See the end of the article for a man who did.)
One can easily see some poor, ill mind loner sitting in a windowless basement taking notes from this film and planning on what will happen when it's their turn. This filmmaker is burning down a house to kill a mouse. They admit their motivations' are purely political. It does not matter the damage they do as long as they achieve their ends.
Snuff Films for kids. From the Brady gun banners.
You don't think kids watch these videos and say, "Gee Daddy" after watching Peter Pan get his head blown off, "I think we need to ban assault weapons and have stronger background checks" do you? This is kiddie porn with guns. These are snuff films. I have no idea what the people who made these films could be thinking. The comments of the group that made them was to "one-up" the NRA.
So let me get this straight?
The NRA has a feminist author write a parable about how strong independent women can use guns to protect themselves and not need to be trapped in a misogynist society. The response of the Brady campaign is to make a snuff film killing off fairytale characters for children. All you gun grabbers missed it, the stories the NRA published are not intended for the kids but the MOMs!
I'm sorry I just don't get it. I think the people over at Brady have lost their minds.
What I do see is that these go way beyond hypocrisy. These are not educational or sarcasm. The existence of these films damage society. They help create the next Aurora Theater or School shooting. They desensitize children to violence.
Right now any anti-gun lefties are just laughing and ignoring me. But I've got one last piece of information to share. The book RAGE by Steven King.
Mr. King pulled the book from publication after it was found in the reading material of four school shootings. Mr. King said the following:
"My book did not break [these teenagers] or turn them into killers; they found something in my book that spoke to them because they were already broken," he said. "Yet I did see 'Rage' as a possible accelerant, which is why I pulled it from sale. You don't leave a can of gasoline where a boy with firebug tendencies can lay hands on it."
Four different teenagers who had committed shootings said they had copies of "Rage." The book was originally published in 1977 under King's pseudonym, Richard Bachman.
King was as much responsible as these others are irresponsible and dangerous. To the people who made the snuff films and movie glorifying a mass killer. Where did you leave your can of gasoline?
About Don McDougall:
Don McDougall is an NRA instructor and member of the Los Padres "Friends of the NRA" committee. If he's not at the range you will find him setting the record straight with on gun issues and gun safety on AmmoLand Shooting Sports News.