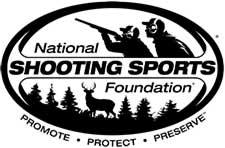 Newtown, CT -(AmmoLand.com)- The California Senate Public Safety Committee is scheduled to consider Senate Bill 880 Tuesday.
This legislation would further expand California's definition of "assault weapon" to include any semiautomatic rifle or semiautomatic pistol that has the ability to accept a detachable magazine and has one or more of the specified attributes (pistol grip, folding or telescoping stock, forward pistol grip, flash suppressor, etc.). Additionally, SB 880 would define "fixed magazine" to mean "an ammunition feeding device contained in, or permanently attached to, a firearm in such a manner that the device cannot be removed without disassembly of the firearm action."
NSSF strongly opposes SB 880 and has already submitted a letter of opposition to the committee. NSSF will have a representative present at Tuesday's hearing to testify in opposition to this measure. For more information on NSSF's position on "assault weapons," see NSSF's Fast Facts.
Please contact members of the Senate Public Safety Committee today and urge them to vote "NO" on SB 880.
Public Safety Committee Members:
About NSSF:
The National Shooting Sports Foundation is the trade association for the firearms industry. Its mission is to promote, protect and preserve hunting and the shooting sports. Formed in 1961, NSSF has a membership of more than 13,000 manufacturers, distributors, firearms retailers, shooting ranges, sportsmen's organizations and publishers.
For more information, visit www.nssf.org.