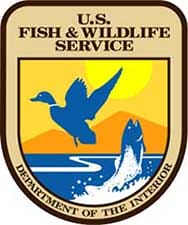 Washington, DC -(AmmoLand.com)- The U.S. Fish and Wildlife Service announced today that artwork of a pair of snow geese was selected to appear on the 2016-2017 Federal Junior Duck Stamp.
The design for the new stamp, painted by Stacy Shen, 16, of Fremont, Calif., was chosen by a panel of judges at the national Junior Duck Stamp Art Contest, held at J.N. "Ding" Darling National Wildlife Refuge in Sanibel, Fla.
The colored pencil entry, which won the California State Junior Duck Stamp Contest, was judged the winner among best-of-show entries from all 50 states, Puerto Rico and the U.S. Virgin Islands. This year, 27,192 entries were submitted to the 52 state and territory Junior Duck Stamp contests. Proceeds from sales of the $5 Junior Duck Stamp support environmental education.
"I congratulate our winning artist and all the talented young people who participate in the Junior Duck Stamp Conservation and Design Program each year," said Service Director Dan Ashe. "As urbanization accelerates, many Americans, including many young people, find it increasingly difficult to experience nature. The Junior Duck Stamp Program remains one of the Service's hallmark efforts to engage youth and foster a lifelong connection with the outdoors." 
Sarah Clayton, 18, of Sidney, Ohio, took second place with an oil painting depicting a pair of ring-necked ducks.
Third place went to Chase Mascaro, 16, of Slidell, La., for his rendition of a pair of hooded mergansers.
The 2016 Federal Junior Duck Stamp Conservation Message Contest winner was 18-year-old Cassidy Fulton of Valley City, N.D., who wrote: "Our Environment, Our Responsibility, Our Future."
For complete contest results, go to the Junior Duck Stamp Program's website at http://www.fws.gov/birds/education/junior-duck-stamp-conservation-program.php.
A gallery of all state Best of Show entries can be found at https://flic.kr/s/aHskv8LG31.
The Junior Duck Stamp Contest winner receives $1,000. The second place winner receives $500, the third-place winner receives $200 and the Conservation Message winner receives $200. The winners were selected by a panel of five judges.
The First Day of Sale Ceremony for the 2016-2017 Federal and Junior duck stamps will be held June 24, 2016, at Bass Pro Shops Outdoor World in Springfield, Mo. It is free and open to the public. Both the Federal and Junior duck stamp artists will be available to sign stamps, and the U.S. Postal Service will have a special cancellation for collectors.
The Federal Junior Duck Stamp Art Contest is the culmination of a year-long Junior Duck Stamp conservation program used by educators across the nation. The program's Educators Guide and Youth Guide provide 10 lesson plans with exercises and activities focusing on conservation science, our changing natural world, and fun. Supplemental guides focus on homeschools and informal education settings such as nature centers, national wildlife refuges and after-school programs.
The curriculum guides are available at http://www.fws.gov/birds/education/junior-duck-stamp-conservation-program.php.
About the U.S. Fish and Wildlife:
The mission of the U.S. Fish and Wildlife Service is working with others to conserve, protect, and enhance fish, wildlife, plants, and their habitats for the continuing benefit of the American people. We are both a leader and trusted partner in fish and wildlife conservation, known for our scientific excellence, stewardship of lands and natural resources, dedicated professionals, and commitment to public service. For more information on our work and the people who make it happen, visit www.fws.gov.
For more information on our work and the people who make it happen, visit http://www.fws.gov/. Connect with our Facebook page, follow our tweets, watch our YouTube Channel and download photos from our Flickr page.