By John Farnam
AmmoLand News has a series of articles this month on EDC flashlights. This is John's sage advice on his favorite. ~ AmmoLand Editor [Part of AmmoLand's Every Day Carry Series]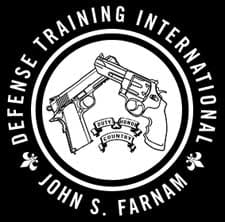 Ft Collins, CO –-(Ammoland.com)- Flashlights:
All of us carry tactical flashlight, by Firstlight, Powertac, Streamlight, EAG, Insight, O-light, 4-Sevens, et al.
Tactical flashlights are designed for military usage, put out 500+ lumens, and can thus be used as non-lethal weapons.
On the downside, they are typically smaller than a two-D-cell, household flashlight, but still big enough so that some people don't want to carry them in pockets. Some can be "stepped-down" so that they are not too bright for reading. Others can't.
The best are worth it, but expensive.
I recommend to my students that they carry a second flashlight that is small enough to fit in a shirt pocket. This second flashlight (maybe the only flashlight in some cases) can be used for reading things at close range, and even tactical use when it is sufficiently bright.
These "penlights" are often cheap, flimsy, wimpy, and designed strictly for non-serious use.
A refreshing exception is the Coast HP3R Flashlight . See it at http://tiny.cc/a9pxay
It puts out 245 lumens in the upper mode, and easily toggles over to 26 lumens for reading. It is not much bigger than a ball-point pen and easily carries in a shirt pocket. At under one hundred dollars, it is military grade, runs on two AAA batteries, but comes with a rechargeable battery and can thus be recharged from your laptop!
This is an excellent flashlight for kids to take to school, and for others who may not be always "tactically oriented." I carry my copy as a backup, as noted above.
We all need good flashlights. We need them in our homes, cars, and on us all the time.
I'm happy to recommend good ones!
Keep in mind:
"Every day is ordinary, until it isn't." ~ Bernard Cornwell
/John
About John Farnam & Defense Training International, Inc
As a defensive weapons and tactics instructor John Farnam will urge you, based on your own beliefs, to make up your mind in advance as to what you would do when faced with an imminent and unlawful lethal threat. You should, of course, also decide what preparations you should make in advance, if any. Defense Training International wants to make sure that their students fully understand the physical, legal, psychological, and societal consequences of their actions or inactions.
It is our duty to make you aware of certain unpleasant physical realities intrinsic to the Planet Earth. Mr Farnam is happy to be your counselor and advisor. Visit: www.defense-training.com