Extreme Huntress: Entry Deadline!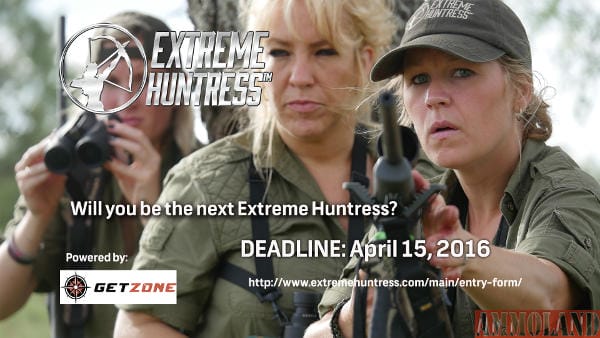 United States -(AmmoLand.com)- Are you an Extreme Huntress? Eat, drink and live everything hunting?
The producer's of Extreme Huntress are taking applications through April 15, 2016. Semi-finalists, as judged by our celebrity panel, will be posted at extremehuntress.com May 1 for online voting. Six finalists will be invited to a hunting and skills challenge July 9-15 at the world famous 777 Ranch in Hondo, Texas.
The next Extreme Huntress 2017 will be announced January 2017 at the Dallas Safari Club annual awards dinner.
About Extreme Huntress:
The Extreme Huntress Competition is the ultimate hunting contest for the outdoors woman. It's also about preserving our outdoor heritage by creating positive role models for other woman who are considering the outdoor adventure lifestyle. If mom goes hunting so will her children.
For more information, visit: www.extremehuntress.com.