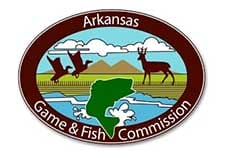 Jasper, AR -(AmmoLand.com)- The first phase of chronic wasting disease sampling by the Arkansas Game and Fish Commission revealed a 23 percent prevalence rate in Newton and Boone counties.
Of 266 randomly collected wild deer, 62 were found to have the fatal disease.
To determine the prevalence of the disease among deer, the AGFC took samples March 14-24 within a 125,000 acre, capsule-shaped area ranging from 5 miles west of Ponca to 5 miles east of Pruitt, and 10 miles across.
Including the sampled area, the AGFC has received results of 82 animals with the disease. A total of 648 wild animals (619 white-tailed deer and 29 elk) have been sampled since laboratory results confirmed the disease Feb. 23, 2016. 79 deer and three elk were found to be positive.
Phase two of the sampling effort will focus on learning the spatial distribution of the disease, and includes statewide collection of sick or dead deer and elk. Two positive cases have been identified from the first 196 samples of this effort. One was a deer in Boone County northeast of Harrison. The deer was 10 miles outside of the CWD focal area and 16 miles from Missouri. The second positive sample was from a dead deer found near Ponca within the CWD focal area. To date, the only animals identified with the disease have been in Newton and Boone counties.
AGFC Wildlife Management Division Chief Brad Carner said he is pleased by how smoothly the statewide sampling effort is progressing.
"We're pleased with the help the public has provided and the number of samples being collected. We hope to see these sample numbers continue through May 20."
The first case of CWD in Arkansas was found in a 2½-year-old female elk killed by a hunter Oct. 6 on the Buffalo National River near Pruitt during elk hunting season. It was the first animal in Arkansas confirmed to have CWD. Samples from the diseased female elk were first tested at the Wisconsin Veterinary Diagnostic Laboratory in Madison and verified by the National Veterinary Services Laboratories in Ames, Iowa, Feb. 23.
Anyone who sees a sick, dead or road-killed deer or elk should contact the AGFC's radio room at 800-482-9262. Operators are available 24 hours per day, seven days per week. Reports will be sent to the appropriate person to collect samples.
Deer or elk infected with CWD tend to stay away from herds, may lose their fear of humans, walk in patterns, carry their head low, salivate excessively and grind their teeth. As the disease progresses, the animal will lose weight, develop an insatiable thirst and lose bodily functions.
The AGFC will hold a public meeting at 6 p.m., May 19, at Carroll Electric Cooperative, 511 E. Court St. in Jasper, to update the public on proposed hunting regulations.
Visit www.agfc.com/cwd for more information.
About Arkansas Game and Fish Commission:
The Arkansas Game and Fish Commission plays an important role in keeping The Natural State true to its name. During the last 100 years, the agency has overseen the protection, conservation and preservation of various species of fish and wildlife in Arkansas. This is done through habitat management, fish stocking, hunting and fishing regulations, and a host of other programs.
For more information, visit www.agfc.com.