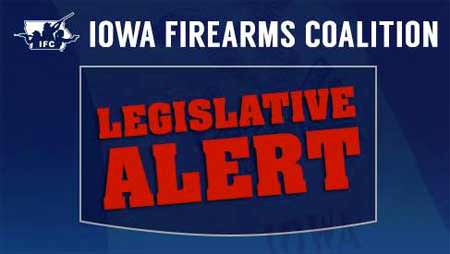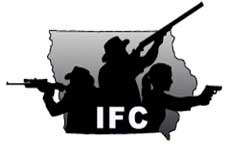 Clive, IA -(AmmoLand.com)- More positive news to report on the pro-gun owner front in the Iowa legislature.
This week House File 2283, the ATV Carry Act, was signed into law by Governor Terry Brandstad. HF2283 will go into effect on July 1st. On that date all Permit to Carry holders will be legally allowed to carry handguns while riding ATVs, snowmobiles and other unlicensed vehicles.
This session we've been able to improve Iowa gun laws in two meaningful ways, legalizing suppressors and ATV carry. But there's still an opportunity to score a third win, one that's truly significant and impacts every single Permit to Carry holder in Iowa. The Privacy Protection Act, HF 2314, is waiting on a vote on the Senate floor. It's already passed the House 97 to 1, it's passed the Senate Judiciary Committee process, and it's just waiting to be called up for a vote.
If signed into law the Privacy Protection Act would put an end to the media and others having unrestricted access to the personal information on your Permit to Carry or Permit to Acquire. As you may recall this is a very real problem, as mass media in Iowa have published the personal information of thousands of law-abiding permit holders, and unless we pass this bill we have no reason to believe they'll stop this irresponsible practice in the future.
There's a problem though, Senate Democrats are trying to "improve" the Privacy Protection Act by amendment, but what they're actually doing is watering down this bill and trying to insert unnecessary and unprecedented measures.
We need your help to put a stop to this meddling. Use our Advocacy Campaign tool to send a pre-written email to your Senator telling them to pass HF2314 as written. Once you've done that, we need you to tell other permit holders about this situation and press them into action.
Also, we've got a machine gun shoot scheduled for June 10th, 11th & 12th at SureShot Range in Mt. Auburn. Mark your calendars, this is an opportunity that doesn't come around very often!
Finally, don't forget, IFC life memberships are on sale through May 1st. $500 marked down to $300. Visit membership.iowafc.org/ to support the Iowa Firearms Coalition and become a member. If you can't afford a life membership you can always become an annual member for $35. Use the coupon code "Suppressors2016" to receive your life membership discount. NOTE: if you're a current IFC member looking to upgrade to a life membership email us at "[email protected]" to apply your coupon code.
More updates to come. Thank you for supporting the Iowa Firearms Coalition!
About Iowa Firearms Coalition:
Iowa Firearms Coalition is an entirely volunteer, grassroots, Second Amendment advocacy group. Responsible for bringing uniformity to Iowa's Permit to Carry process, IFC's members work to protect and enhance Second Amendment rights in Iowa. An affiliate of the National Rifle Association, the IFC actively seeks to foster and promote the shooting sports. Sign up for our email list for the latest on Second Amendment issues in Iowa.
You can support our work by becoming a member, or making a donation.