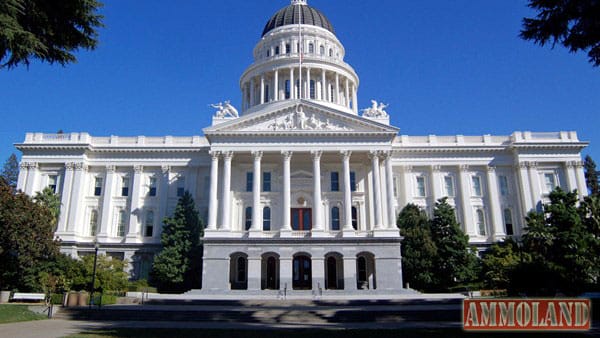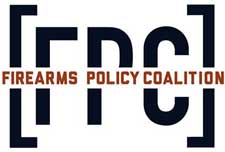 Sacramento, CA -(AmmoLand.com)- Tuesday; April 19th, Firearms Policy Coalition (FPC) and an assortment of other groups were able to defeat one of the worst anti-civil rights bills proposed this legislative session, despite the Legislature passing a slew of other anti-gun measures.
FPC dubbed this day in committee "GunMeggedon."
"GunMegeddon was the disaster to our civil rights that we thought it would be. Anti-gun legislators largely threw facts, reason and the constitution overboard and moved forward with their anti-gun agenda," said Craig DeLuz, lobbyist for Firearms Policy Coalition. "But we did have one major victory, on what we deemed was the worst measure this year, AB 2459."
AB 2459, authored by Kevin McCarty (D-Sacramento), would have required Orwellian-like surveillance in gun stores and put all home-based licensed firearms dealers out of business by issuing a blanket ban against them, overturning local zoning ordinances. Originally, the bill would have added an insurance requirement to all dealers; a requirement so expensive that there is no such policy in existence. If the first two provisions didn't put a store out of business, the third would definitely do the job.
"Defeating AB 2459 was a total group effort. We worked hard at FPC to build an eclectic coalition which even included the National Federation of Independent Business (NFIB) and the American Civil Liberties Union (ACLU)," continued DeLuz. "How often are going to see those two groups on the same side of an issue?"
Despite amassing a large opposition effort, it was the grassroots lobbying that pushed a key legislator over the edge to oppose the bill.
"The most important part of our coalition was the FPC grassroots activists," concluded DeLuz. "Assembly member Mike Gatto (D-Glendale) voted down the bill and mentioned that he received over 2000 people reaching out to him on this one issue."
About the Firearms Policy Coalition:
Firearms Policy Coalition is a grassroots 501(c)4 nonprofit public benefit organization. FPC's mission is to protect and defend the Constitution of the United States, especially the fundamental, individual Second Amendment right to keep and bear arms.
For more information, visit: www.firearmspolicy.org.