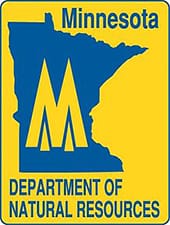 Minnesota –  -(Ammoland.com)- Gooseberry Falls State Park, Tettegouche State Park and other Minnesota state parks on the North Shore are currently "full" for Memorial Day Weekend, but if people don't have reservations yet there's another opportunity next week, when hundreds of previously unreservable sites become reservable.
The additional sites will open up not just for Memorial Day weekend, but for the entire camping season at each park.
Starting at 8 a.m. Tuesday, May 3, the additional campsites will be made available in three "batches," based on Minnesota's tourism regions.
Tuesday, May 3: State parks in southern Minnesota and Twin Cities metro area.
Wednesday, May 4: State parks in central and northwestern Minnesota.
Thursday, May 5: State parks in northeastern Minnesota.
A map showing which parks are in which region is posted at www.mndnr.gov/selfservice. To check campsite availability and make reservations, visit www.mndnr.gov/reservations or call 866-857-2757 (8 a.m.-8 p.m.). It used to be that visitors without prior reservations would show up at the park entrance on busy weekends in hopes of getting one of the "first-come, first-served" sites, but there was no guarantee of getting one. Now the DNR is going to start taking reservations for those sites, which typically make up 25 to 30 percent of the total sites at each campground.
The change comes as the result of a pilot project in 2014 and 2015, when about 20 percent of Minnesota's state parks made all of their campsites reservable. Based on the positive response from customers, the Parks and Trails Division decided to expand the service statewide.
"As we celebrate the 125th anniversary of Minnesota state parks and trails in 2016, we have lots to look back on with great pride," said Erika Rivers, director of the DNR's Parks and Trails Division, "but we're also looking ahead to the future with the aim of continuously improving our operations and customer service. Making every site reservable in advance so that no one has to leave their plans to chance is just one of the customer service improvements at Minnesota state parks and trails this year."
Other customer service improvements rolling out May 3 2016 include:
Same-day reservations. For spontaneous travelers and families with busy schedules, same-day reservations will be available – with no reservation fee – at most Minnesota state parks and recreation areas included in the reservation system (a few parks will require technical upgrades before implementing the change. Previously, the cut-off for making reservations was midnight the night before arrival day. Know before you go. Cell phone coverage and Wi-fi can be unpredictable at parks, so it's best to make a reservation before arrival.
Online permit sales. Vehicle permits ($5/one-day and $25/year-round) are needed to enter Minnesota state parks and recreation areas. Permits are sold at park offices, at the DNR Central Office and at Twin Cities REI stores. Starting May 3, visitors can get permits online at www.mndnr.gov/reservations.
Minnesota state parks and recreation areas are also improving orientation and self-registration systems, which will be rolled out this summer.
For more information (including frequently asked questions), visit www.mndnr.gov/selfservice or contact the DNR Information Center at [email protected], 651-296-6157 or 888-646-6367 between 8 a.m. and 4:30 p.m. Monday through Friday.