By Rob Morse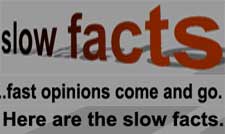 Louisiana- (Ammoland.com) –
The Polite Society Podcast brings you weekly news on armed civilian self-defense.  The show covers politics, interviews and stories of defensive gun use, news you'll never hear from the main stream media.
Episode 374 includes-
an interview with instructor Bob Mayne about teaching self – defense.
national news includes a state judge who allowed the Sandy Hook lawsuit against firearms manufacturers to continue.
we found out that you can get a permit to carry concealed in New York City, if you bribe the police.
our defensive gun use segment includes another "Don't torque off the old guy story!
You can listen online, or hear the show in segments.  Also available from iTunes and Stitcher.
So climb aboard,
strap in,
and hang on!  
Episode 374 of the Polite Society Podcast starts right now!
~_~_
Rob Morse: Rob writes about gun rights at Ammoland, at Clash Daily and on his SlowFacts blog. He hosts the Self Defense Gun Stories Podcast and co-hosts the Polite Society Podcast. He is an NRA pistol instructor and combat handgun competitor.