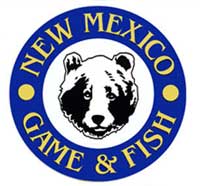 Taos, NM -(AmmoLand.com)- The New Mexico Department of Game and Fish invites the public to attend a meeting about development of a state recovery plan for the white-tailed ptarmigan.
The meeting is from 6 to 8 p.m.Thursday, May 5, 2016, at the Juan I. Gonzales Agricultural Center, 202 Chamisa Road, Taos.
White-tailed ptarmigan is a species of grouse that lives at or above the highest peaks and ridges of the Sangre de Cristo Mountains. The species is listed as endangered under the New Mexico Wildlife Conservation Act. The act requires the department to produce recovery plans, develop restoration strategies and maintain viable populations of state-listed species and their habitats with the goal of delisting the species.
State recovery plans cannot restrict landowner activities or impose involuntary measures. At the meeting, department staff will present information about the reason for the bird's listing, explain the recovery plan development process and respond to questions.
For more information, please contact the department's recovery coordinator, John Bulger, at  (505) 476-8106 or [email protected].
About the New Mexico Department of Game and Fish:
To provide and maintain an adequate supply of wildlife and fish within the State of New Mexico by utilizing a flexible management system that provides for their protection, propagation, regulation, conservation, and for their use as public recreation and food supply.
For more information, visit: www.wildlife.state.nm.us.