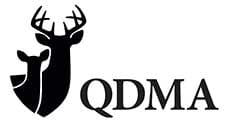 Athens, GA -(AmmoLand.com)- The Quality Deer Management Association (QDMA) announced Monday that registration is now open for their 2016 Deer Steward Modules.
These modules compliment QDMA's popular Deer Steward courses by focusing on a particular topic from the course and drilling deeper into the subject matter over three days of hands-on instruction. This year's offerings will include Predator Management and Habitat Enhancement Modules.
The Predator Management Module is being offered for the second year in a row and will take place August 5-7 in Coldwater, Michigan. This intensive three-day course will again be led by professional trapper Clint Cary, owner of Tactical Trapping Services, and will cover all aspects of a predator control campaign, including: pre-planning, making successful sets, laying out a property for a campaign, trap modifications, lures, baits and other attractants, and more.
Also being offered in 2016 is an all new Habitat Enhancement Module that will take place from August 19-21 in Andersonville, Tennessee. This module will be led by Dr. Craig Harper, a professor and the Extension Wildlife Specialist at the University of Tennessee, and will cover various means of mechanical and chemical control and enhancement of ground-level vegetation in forests, fields and food plots to improve deer forage and cover on a property.
Both stand-alone courses will be a mix of in-class and in-the-field and do not require previous Deer Steward certification.
The cost of each three-day module will be $500 for QDMA members, $550 for non-members, and $450 for Life or Sponsor members. This fee includes a course guide, certificate, most meals, and a copy of Clint or Craig's book. Not included: breakfast, travel and lodging.
More information on this great learning opportunity, including a full agenda and a registration form, visit our Deer Steward Modules page at QDMA.com.
About QDMA:
Founded in 1988, QDMA is a national nonprofit wildlife conservation organization dedicated to ensuring the future of white-tailed deer, wildlife habitat and our hunting heritage. To learn more about QDMA and why it is the future of deer hunting, call 800-209-3337 or visit www.QDMA.com.
QDMA can also be found on: Facebook, Twitter, Pinterest and Instagram.