Other Bird Species in United States, Canada and Mexico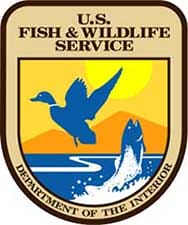 Washington, DC -(AmmoLand.com)- U.S. Secretary of the Interior Sally Jewell announced today $48.8  million in grants have been approved by the Migratory Bird Conservation Commission, which provides the U.S. Fish and Wildlife Service and its partners the ability to purchase, lease or otherwise conserve more than 275,000 acres of wetland and associated upland habitats for waterfowl, shorebirds and other birds across North America.
The grants, made through the North American Wetlands Conservation Act (NAWCA), will be matched by $86 million in partner funds.
Jewell, who serves as chair of the Migratory Bird Conservation Commission, announced the multi-million dollar investment in wetlands habitat at the MBCC's bi-yearly meeting and on the heels of a major conservation speech where she outlined the need for a course correction in order to ensure healthy lands, waters and wildlife for the next century of American conservation.
"One hundred years ago, the United States and Canada signed the first Migratory Bird Treaty, recognizing that protecting these birds and their habitat requires an international effort," said Secretary Jewell. "As we celebrate the centennial of this landmark conservation treaty this year, we are reminded of the  many millions of acres of wetlands lost over the years, These wetland restoration and habitat conservation projects with our partners across the U.S., Mexico, and Canada show a true  spirit of international cooperation for the long-term benefit of healthy lands, waters and wildlife."
Due to the nature of the grant program, these matching funds increase the value of the  $48.8 million in NAWCA grants to nearly $135 million, with approximately $45 million total funding for Canadian projects, $6.5 million total funding for Mexican projects, and nearly $61 million total funding for U.S. projects, which will conserve or restore more than 138,000 acres of wetlands and adjoining areas in 18 states.
The NAWCA grant program is the only federal grant program dedicated to the conservation of wetland habitats for migratory birds. To date, funds have advanced conservation of wetland habitats and their wildlife in all 50 U.S. states, Canada and Mexico while engaging more than 4,000 partners in more than 2,500 projects.
Examples from this year's slate include:
White and Cache River Wetlands Conservation Project II (Arkansas): $1 million to protect, restore and enhance 2,177 acres of critical wetlands and floodplain habitat in the Lower White and Cache Rivers Basin of the Lower Mississippi Valley. The project will benefit five priority waterfowl species, including redhead and wood duck.
Virginia Tidal Rivers and Bays I: $1 million for 2,587 acres of key wetlands in coastal Virginia through conservation easements and enhancement activities. Eleven priority species of waterfowl will benefit.
North Dakota Drift Prairie Project V: $1 million to protect and enhance 5,091 acres of prairie wetlands in Kansas, including an important whooping crane stopover site. Other birds that will benefit include pintails, least terns and king rails.
The Commission also approved expenditures of $10.8 million from the Migratory Bird Conservation Fund to conserve 7,200 acres for six national wildlife refuges, through purchases of fee-title land and conservation easements. These funds were raised largely through the sale of Federal Migratory Bird Hunting and Conservation Stamps, commonly known as "Duck Stamps."
For every dollar spent on Federal Duck Stamps, approximately 98 cents goes to acquire or lease habitat for protection in the National Wildlife Refuge System. The Duck Stamp program has been in place since 1934 and has raised more than $800 million to conserve more than 5.7 million acres of important waterfowl habitat for the National Wildlife Refuge System.
The selected projects are:
Neches River National Wildlife Refuge (NWR), Texas –acquisition of 952 fee acres for $1,476,351.
Cache River NWR, Arkansas – acquisition of 978 fee acres for $2,391,000.
Nisqually NWR, Washington – acquisition of 809 fee acres and 140 easement acres for $3,466,000.
Tulare Basin Wildlife Management Area, California – acquisition of 160 fee acres for $560,000.
Umbagog NWR, Maine – acquisition of 4,091 fee acres for $2,583,000.
Willow Creek-Lurline NWR, California – acquisition of 115 easement acres for $402,000.
The National Wildlife Refuge System, managed by the Service, is the nation's premier habitat conservation network, encompassing more than 150 million acres in 563 refuges and 38 wetland management districts. Refuges provide unparalleled access to all the Americans for a variety of pastimes from fishing and hunting to nature watching, hiking, biking and boating.
The Migratory Bird Conservation Commission is chaired by the Secretary of the Interior. Its members include U.S. Senators Thad Cochran of Mississippi and Martin Heinrich of New Mexico; Representatives Robert J. Wittman of Virginia and Mike Thompson of California; Tom Vilsack, Secretary of Agriculture; and EPA Administrator Gina McCarthy.
About the U.S. Fish and Wildlife:
The mission of the U.S. Fish and Wildlife Service is working with others to conserve, protect, and enhance fish, wildlife, plants, and their habitats for the continuing benefit of the American people. We are both a leader and trusted partner in fish and wildlife conservation, known for our scientific excellence, stewardship of lands and natural resources, dedicated professionals, and commitment to public service. For more information on our work and the people who make it happen, visit www.fws.gov.
For more information on our work and the people who make it happen, visit http://www.fws.gov/. Connect with our Facebook page, follow our tweets, watch our YouTube Channel and download photos from our Flickr page.