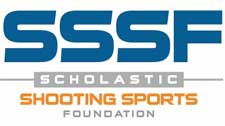 Miami, FL -(AmmoLand.com)- The Scholastic Action Shooting Program (SASP) announced that firearms maker Taurus has, once again, signed on as a sponsor of the 2016 National Championships, which will be held at the Cardinal Center in Marengo, Ohio, on July 9-16.
"We are so excited to have Taurus onboard again as a Silver Level Sponsor," Tammy Mowry, national program director for the SASP, said. "They have been a great partner of ours and are always looking at ways to promote our program."
Taurus is sponsoring two of the four SASP stages, Speed Trap and In and Out. Taurus has also donated handguns that will be used throughout the year to promote the partnership. It will also be sponsoring one $1,000 high school senior scholarship for college.
"Taurus is proud to continue to support the Scholastic Action Shooting Program (SASP)," said Tim Brandt, Taurus director of marketing. "This program teaches young athletes values such as responsibility, self-discipline, firearm safety and sportsmanship. These traits aren't just essential for the shooting sports, but will help young people in all aspects of life."
About SSSF:
The Scholastic Shooting Sports Foundation (SSSF) is responsible for all aspects of the Scholastic Clay Target Program (SCTP) and Scholastic Action Shooting Program (SASP) across the United States. SCTP and SASP are youth development programs in which adult coaches and other volunteers use shooting sports to teach and to demonstrate sportsmanship, responsibility, honesty, ethics, integrity, teamwork, and other positive life skills. SCTP was developed as a program of the National Shooting Sports Foundation (NSSF) until the SSSF was created in 2007 to operate the SCTP. In 2012, SSSF created the SASP and became the managing foundation of both programs.
For more information about SSSF, visit www.sssfonline.org.