by Dr. L. John Van Til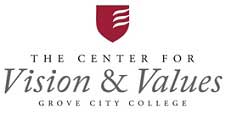 Grove City, PA -(AmmoLand.com)- Donald Trump was, of course, famous long before he began his presidential run.
That fame rested on his decades-long career in real estate. Though there are heated arguments currently between Trump and commentators regarding his net worth, there is no question that he has made tens of millions of dollars.
Before dealing with that controversy, I would like to note how his father and paternal grandfather each made a fortune before him, largely in real estate.

Thus, the question, "Is it in the genes?"
Donald's grandfather, Frederick Trumpf (1869-1918), was born in the Palatinate region of Germany, apparently into a family of vintners. At age 16 he migrated to New York where he practiced hair-cutting for six years. He then moved to Seattle where he opened a restaurant, known locally as a "decadent restaurant" because it also provided prostitution services. He went on to open several more such establishments along a path that eventually ended up with a huge restaurant/hotel in Whitehorse, Yukon. Sensing that the Gold Rush was declining by 1903, and that there was a movement to limit prostitution, he sold his business and returned to Germany.
Frederick stayed there long enough to marry a former neighbor, Elizabeth Christ. The German government would not allow him to stay, however, because he had failed to pay his taxes before he emigrated to the United States, and had avoided serving in the military. On returning to the United States, he began to invest in real estate in Queens, New York. He died at the age of 49 in the 1918 flu epidemic. His wife, who also possessed business acumen, managed the real estate and in 1927 incorporated it as Elizabeth Trump & Son.
The son in Elizabeth Trump & Son was Fred Trump (1905-1999). By that time, young Fred was in his early 20s and showed great real-estate investment instincts. He began building large numbers of single-family dwellings in Queens, hundreds of them, at about $4,000 each.
As WWII came, he began building thousands of houses and apartments near the numerous military bases along the East coast. Some were rented and some were sold. Once the war was over, he continued the same process in the boroughs of New York, renting most of them. By the early 1950s he got into trouble with a U.S. Senate committee that was investigating abuses of the Fair Housing Act.
In 1968, Fred's son Donald—one of five children—joined him in the business. Donald took to the real-estate business with great energy and enthusiasm. The Trump Organization, the successor name to the one his grandmother had formed, continued to grow rapidly in the 1970s, building more houses and apartments which were rented. The firm, also under Donald's leadership, entered the commercial real-estate business in Manhattan.
Working largely in Manhattan, he negotiated the purchase of dozens of foreclosed or bankrupt properties, creating much wealth in the process. For example, as rail travel slowed dramatically during these years, 100-year-old Penn Central Transportation went into bankruptcy. The Trump Organization acquired a huge tract of land surrounding the Grand Central Terminal for $60 million. An additional factor in this deal was a 40-year tax abatement. His Grand Hyatt Hotel was subsequently built on this property. Meanwhile he was involved in dozens of other real-estate deals in New York City.
Donald ran into trouble, however, when he sought to expand his casino holdings in Atlantic City. Debt mounted. By 1989 the Trump Organization was unable to meet loan payments. After several attempts to restructure the debt and rescue these properties, the Trump Organization entered bankruptcy in 1991. Partners and investors reportedly lost hundreds of millions of dollars in the process.
Financial conditions improved for the Trump Organization later in the 1990s, leading Donald to expand the range of investments beyond real estate. He bought golf courses, beauty pageants, and more—often highly leveraged financially. A particularly fascinating venture was in branding and licensing.
The basic premise of this venture was that his name and likeness were so well known that it could be licensed to all kinds of businesses in the belief that the name and picture would generate huge sales for the licensee.
The range of licensees included hotels, restaurants, villages, vodka, buffets, catering services, ice cream parlors, bars, health drinks, steaks, a line of coffee, fragrances, chocolates, board games, home furnishings, a line of clothing, bottled water, and, of course, Trump University, eventually re-named and then closed. (A small caveat here: One cannot always tell whether the Trump name and picture is based on a license because Donald Trump also owned some firms that licensees were permitted to mimic.) Donald Trump also had a speaking service, Learning Annex. At one time he gave a series of three speeches, charging $450,000 for each.
The big question is: What is Donald Trump's net worth?
In 2015, Forbes suggested Trump's wealth was about $4 billion. At the same time, the Bloomberg Index pegged Trump's wealth at $2.9 billion. Any research on this topic turns up dozens of opinions with all kinds of qualifications. Trump, for the record, values his licensing business at about $3.5 billion. The essence of it is, of course, largely intangible—his name and image. Whatever claims are made about Donald Trump's wealth, it seems prudent to discount it based on the intangible nature of the licensing business.
In conclusion, we return to the premise implied in the title of this article. Donald Trump has indeed made a lot of money, though some of it flowed from loans provided by his father Fred, whose estate was valued at $300 million.
Grandfather Frederick also made substantial money in real estate during the Gold Rush.
It's difficult to avoid the conclusion that Donald Trump followed in the footsteps of his father and his grandfather when it came to the "Art of Making the Deal."
Indeed, it seems that making such deals is in the Trump genes.
About the Author:
Dr. L. John Van Til is a fellow for humanities, faith, and culture with The Center for Vision & Values at Grove City College. His latest books are "Thinking Cal Coolidge," and "The Soul of Grove City College: A Personal View."