Second Installment of Museum's WANTED Lecture Series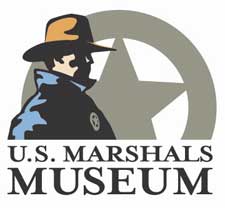 Fort Smith, AR -(AmmoLand.com)- The U.S. Marshals Museum will present "Christopher Boyce and the Sleepover Bandits," the second installment of its WANTED lecture series, on Monday, April 4.
Retired U.S. Deputy Marshal Dennis Behrend will share his part in the take down of convicted spy and prison escapee Christopher Boyce ("The Falcon") and bank robbers Joseph Dougherty and Terry Lee Connors, whose story was the basis for the 2001 movie "Bandits."
"The U.S. Marshals Museum is excited to welcome U.S. Deputy Marshal Behrend to Fort Smith," said Leslie Higgins, the museum's director of education. "We look forward to hearing his first hand-account of two of the U.S. Marshal Service's most exciting cases." 
The lecture will take place on today, April 4 at 6:30 p.m. in the North Rotunda of the Fort Smith Convention Center. Tickets can be purchased at http://usmm.co/2016usmmlecture for $25 for the entire series or $10 per lecture. Additional WANTED lectures are scheduled for May 2 and June 6.
For 27 years, retired U.S. Deputy Marshal Dennis Behrend served in the Western District of Washington. He managed the fugitive apprehension detail with assignments in witness protection, bank security, prison transfer and assets forfeiture.
Behrend is one of the few Deputy U.S. Marshals to twice receive the U.S. Marshals Service's prestigious Director's Award.
About the U.S. Marshals Museum:
The future U.S. Marshals Museum will be a national museum located on the riverfront in Fort Smith, Ark. Museum plans include three permanent exhibit galleries, a temporary exhibit gallery, the Samuel M. Sicard Hall of Honor and a National Learning Center. The museum will tell the more than 225-year story of the U.S. Marshals Service, the oldest law enforcement agency in the United States, and honor the sacrifice of marshals killed in the line of duty.
For more information, visit usmarshalsmuseum.org.