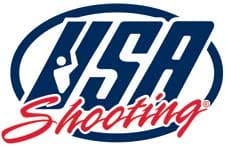 Colorado Springs, CO -(AmmoLand.com)- USA Shooting's National Sporting Clay Cup fundraiser set for July 7-9 in Houston, Texas got a big boost with the Fayez Sarofim & Co. agreeing to showcase their Team support for the second straight time as the event's Platinum Sponsor.
The Fayez Sarofim & Co. were big contributors to the 2014 inaugural event that helped bring in over $250,000 worth of support while helping assist the USA Shooting Team with their Rio In Sight preparation.
"As the only non-government supported Olympic shooting team in the world, USA Shooting relies heavily on donors and sponsors to help maintain a history of success that includes 107 Olympic medals," said event chairman and USA Shooting Board member Butch Eller. "We couldn't be more thankful to the generosity of Sarofim family, and we hope this helps jumpstart the tremendous opportunity people have to help unite around a benefit that will ensure the USA Shooting Team's legacy now and into the future."
USA Shooting raised over $250,000 during their inaugural shoot in 2014 and with Rio in Sight, this will be the can't-miss sporting clays fundraiser of the summer with athletes making final preparations to compete at the 2016 Olympic and Paralympic Games. Plenty of competition and interaction with 2016 U.S. Olympic Team members will accompany the event that includes a private benefactor dinner and practice session, along with Saturday's main event.
The fundraiser uses the very popular shotgun discipline of sporting clays as the draw to lure shooting sport enthusiasts to support the USA Shooting Team as they head toward the upcoming Games as well as give the organization the head-start it needs in preparing for the next four years.
Located in Houston, Fayez Sarofim & Co. manages investment portfolios for a wide range of clients including pension plans, foundations, endowments and individuals. Our firm is an independent entity owned by a team of investment professionals.
Individuals and/or organizations looking to help support USA Shooting but cannot participate in the event can buy a spot in the event and/or sponsor a team and provide Houston-area youth and military members the chance to participate.
Energizing the event will be the hometown return of 2008 Olympic gold medalist Glenn Eller, the first American male in the Shotgun discipline to make five Olympic Teams in his career. He earned his ticket to Rio by virtue of a late-season run last summer, including a sixth-place finish at the World Championships, to earn an outright nomination to the 2016 U.S. Olympic Team.
Conveniently located on 563 acres in George Bush Park, American Shooting Centers has been a recreational shooter's paradise since 1989 in the Houston area. The facility features a Rifle & Pistol Range with over 100 positions, a Trap & Skeet Range and four championship Sporting Clays courses. Charity and corporate clay events of 800 or more shooters are regularly held on the Sporting Clays courses.
Kruse Interests is working in coordination with American Shooting Centers and USA Shooting to help manage and organize the event.
To enter a team into the National Sporting Clay Cup, click here. For more information, contact Butch Eller at the American Shooting Centers at (713) 556-8199, ext. 213 or by cell at (713) 206-1300.
About USA Shooting:
USA Shooting, a 501c3 non-profit corporation, was chartered by the United States Olympic Committee as the National Governing Body for the sport of shooting in April 1995. USA Shooting's mission is to prepare American athletes to win Olympic medals, promote the shooting sports throughout the U.S. and govern the conduct of international shooting in the country.
Check us out on the web at usashooting.org and on Twitter at twitter.com/USAShooting.