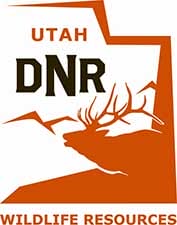 Vernal, UT -(AmmoLand.com)- An almost mythical bird — built for diving and with a haunting voice — stops in northeastern Utah every spring.
You can learn more about this unique bird on April 9, as the Division of Wildlife Resources hosts its fourth annual Loon Watch.
The free wildlife viewing event runs from 9 a.m. to noon at Steinaker State Park. The park, which includes Steinaker Reservoir, is just off US Highway 191, about five miles north of Vernal.
"Loons are an almost mythical bird of the north, well known for their wailing, yodel-like calls," says Ron Stewart, the DWR conservation outreach manager who created the event.
Stewart says the April 9 Loon Watch will happen at one of the US 191 pull-outs on the east side of the reservoir.
"We'll have binoculars and spotting scopes available to help you see, learn about and enjoy these unique birds," he says. "Information about loons will also be available."
Stewart says he's watched common loons on waters in northeastern Utah for more than 25 years.
"They were just fun to watch," he says. "And, if we were lucky, we'd get to hear them call."
He took a greater interest in the birds a few years ago, when DWR personnel started talking about centering a watchable wildlife event around the bird.
"We knew a migratory population of loons passed through the Uinta Basin every spring," Stewart says. "To hold a viewing day, we needed to know just how many loons passed through and how consistent they were. Our observations indicated they were fairly consistent, arriving around April 1, or just after the ice left the reservoir. They also came through in greater numbers than we were expecting."
Stewart says more than 200 loons have been seen on different reservoirs in the Uinta Basin on a single day.
"Steinaker Reservoir seems to be one of their hotspots," he says. "Single-day counts of around 60 loons are fairly common."

"Hopefully," Stewart says, "they'll be there again this year, for the Loon Watch."
Stewart says loons eat mostly fish, but he and DWR biologists have frequently documented the birds eating lots of crayfish too.
"With a bit of cooperation from the birds," he says, "we should be able to see them feeding on crayfish and possibly minnows in the shallows. And, if we're lucky, we might even hear them call."
Named either for their awkwardness when walking, or for their calls (after an old Norse word meaning "to moan"), loons are at home on or under the water.
"They're superb swimmers that are designed to catch fish," Stewart says. "They only use land during their nesting season."
There are five loon species. The second largest, the common loon, migrates through Utah on its way north in the spring and on its way back to coastal destinations in the fall.
For more information about the Loon Watch, call the DWR's Northeastern Region office at 435-781-9453.
About Utah Division of Wildlife Resources:
The Utah Division of Wildlife Resources (DWR) is part of the Utah Department of Natural Resources (DNR). In addition to managing and protecting Utah's wildlife, we manage hunting and fishing opportunities within the state.