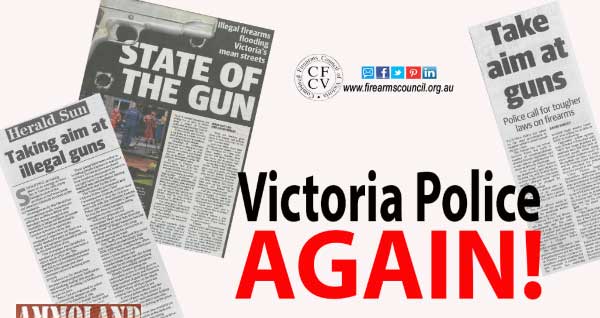 Australia –  -(Ammoland.com)- Last week, the Victoria Police continued with their strategy to try and bully the government into tightening your [gun] storage laws by having not one, but two articles in the Herald Sun, backed by an editorial.
Click here to read more (including the articles in full). Granted, their focus is on illegal use and they do point to illegal imports among other things, but they also make overtures on our existing storage requirements and importantly, make it clear they once again have a direct path to the police minister.
That's a huge problem because the process for remaking the Firearms Regulations 2008, and letting the police hold the pen is likely to produce some nasty surprises for us.
We're working on an industry response via the Herald Sun at the moment. Even if they don't publish what we've put to them, this is a bone we're not going to let go of, as it's poor form for any regulator to a) become a lobbyist and b) to try and stitch up a deal on the regs with the government 'behind closed doors'.
We'll need as many shooters as possible to make sure the government knows this isn't acceptable. Send this to your mates who can join our email list when they read our blog post.
Neil Jenkins
Secretary, CFCV
About Combined Firearms Council of Victoria:
The Combined Firearms Council of Victoria represents five of Victoria's major shooting organisations – Field & Game Australia, Firearm Trades Association, Sporting Shooters Association of Australia, Victorian Amateur Pistol Association and Vintagers: Order of Edwardian Gunners.
For more information, visit: www.firearmscouncil.org.au.