By AWR Hawkins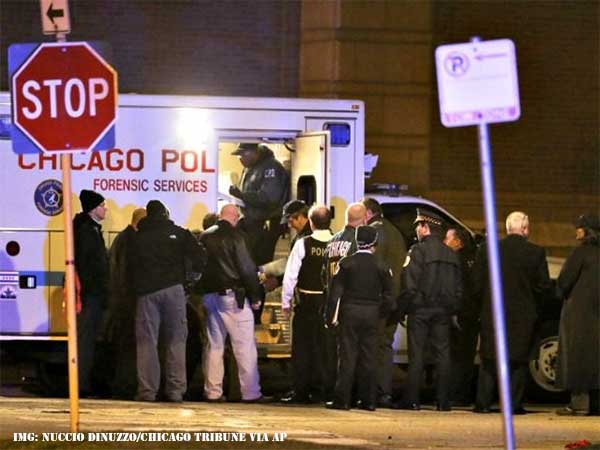 Washington DC – -(Ammoland.com)-  Eight people were killed and "at least 39 other people were wounded" from shootings in gun-controlled Chicago over Mother's Day weekend.
The last of the eight shooting fatalities was 16-year-old Nathan Hicks, who "was found in the street [Sunday afternoon] about 3:20 p.m. in the 3400 block of West Arthington with multiple gunshot wounds."
According to the Chicago Sun-Times, a shooting in West Garfield Park neighborhood left a 20-year-old male dead and a 19-year-old woman wounded just hours before Hicks was killed. The male–Deshawn Thompson–was shot multiple times and transported to the hospital where he was pronounced dead.
A 21-year-old man was shot to death Sunday morning in the Park Manor neighborhood and "a 35-year-old man was shot to death while riding in a car on Lake Shore Drive on the North Side" earlier in the day.
Saturday was a similar story, with some people shot while riding in cars, others shot while driving cars, and others while walking down sidewalks. On Saturday night a 58-year-old man was shot "dead while sitting at the kitchen table of his Archer Heights neighborhood home."
Breitbart News previously reported that Chicago has an "assault weapons" ban, a "violence tax," and heavy restrictions on the number of gun stores allowed and the locations of those stores. But these various gun controls do not affect criminals who avoid gun stores and other places that might expose them to law enforcement. Instead, they still acquire "assault weapons" and other firearms by getting them on the street, where guns that law-abiding citizens are banned from owning can be readily acquired by persons unconcerned with the thought of prison time or death.
In truth, the numerous gun controls in Chicago only succeed in guaranteeing that law-abiding citizens have a more difficult time getting a gun that can be used for lawful purposes–including self-defense.
Chicago had 169 homicides between January 1 and April 18 2016, which makes the eight fatalities over Mother's Day weekend a microcosm of an ongoing problem that gun control only amplifies.
AWR Hawkins is the Second Amendment columnist for Breitbart News and political analyst for Armed American Radio. Follow him on Twitter: @AWRHawkins.