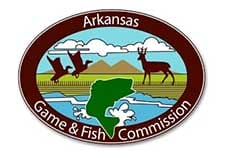 Little Rock, AR -(AmmoLand.com)- Although chronic wasting disease has garnered most of the attention from the media during the last few Commission meetings, Commissioners continue to work toward providing higher quality waterfowl hunting in Arkansas's public areas and many new regulations speak to that dedication.
The prohibition of all motion decoys except jerk strings on all Commission-owned wildlife management areas and national wildlife refuges likely would have made headlines had chronic wasting disease not reared its ugly head. Commissioners heard many times from the public about improved hunt quality on Bayou Meto and Dave Donaldson Black River WMAs this year after spinning-wing decoys were banned in these areas. The decoys have been a source of controversy with duck hunters on public land since the AGFC lifted its previous statewide ban in 2008.
"Evidence at that time indicated that the public wanted spinning-wing decoys back, so the ban was lifted," said Luke Naylor, AGFC waterfowl program coordinator. "However, many hunters on public land, in particular, felt like their hunting was being unfairly impacted by the decoys. There are a lot of things beyond our control when hunting, but spinning-wing decoys seemed to cause a lot of ill feelings and lessened the quality of hunting in their opinions."
Naylor says he heard virtually no negative comments directly from hunters during the season about the spinning-wing decoy ban on Bayou Meto and Dave Donaldson Black River WMAs.
"Most of the comments we received were positive, and when we surveyed hunters again this year, when the ban was proposed to extend to all state-owned WMAs, 55 percent of those who responded said they were in favor of expanding the ban to all WMAs." Naylor said. "Only 25 percent opposed the ban on all WMAs and about 20 percent either had no opinion or no answer."
In an effort to plug as many loopholes as possible with spinning-wing decoys, such as "spinning feet," "whirling wings" and other gadgets likely to pop up to circumvent the new regulation, all decoys that use any mechanical or electronic device to simulate movement of any kind will not be allowed. The only exception to this rule will be traditional jerk strings for standard decoys.
Another major change for waterfowl hunters this year is the limitation of boating on all WMAs to be off water-inundated areas or water courses by noon during ducks season.
Commissioners received many calls from hunters wanting to increase the amount of resting time allowed to waterfowl during the season. While hunting will still be allowed until noon, hunters will have to be off the flooded areas at noon instead of 1 p.m., as has been the case for many years.
Access after noon also has been limited on Dave Donaldson Black River WMA during waterfowl season under the new regulations package. Again, in an effort to allow waterfowl as much time as possible to rest and congregate on the WMA, all boating access within greentree reservoirs will be restricted to the Black River and Little River after noon, regardless of the pursuit.
This is the first year in more than a decade that the Commission has been able to set waterfowl hunting seasons during the regular regulations cycle. In the past, season frameworks were not available from the U.S. Fish and Wildlife Service until after all May breeding and habitat surveys could be completed. However, the USFWS has adopted a new system of establishing the frameworks based off the previous year's population surveys and harvest summaries.
Season dates for the 2016-17 waterfowl season will be as follows:
Duck, Coot and Merganser Season: Nov. 19-27, 2016; Dec. 8-23, 2016; and Dec. 26, 2016-Jan. 29, 2017.
Canada, White-fronted, Snow, Blue and Ross' Goose Season: Nov. 16-Dec. 2, 2016 and Dec. 4, 2016-Jan. 29. 2017.
Special Youth Waterfowl Youth Hunts: Dec. 3, 2016, and Feb. 4, 2017
Early Canada Goose Statewide Season: Sept. 1-30, 2016.
Snow, Blue and Ross's Goose Conservation Order Season: Oct. 8-Nov. 15, 2016; Jan. 30-Feb. 3, 2017; and Feb. 5-April 25, 2017.
Early Teal Season: Sept. 10-25, 2016.
About Arkansas Game and Fish Commission:
The Arkansas Game and Fish Commission plays an important role in keeping The Natural State true to its name. During the last 100 years, the agency has overseen the protection, conservation and preservation of various species of fish and wildlife in Arkansas. This is done through habitat management, fish stocking, hunting and fishing regulations, and a host of other programs.
For more information, visit www.agfc.com.