Scholastic Clay Target Program (SCTP)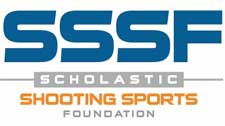 Burlington, WI -(AmmoLand.com)- The SSSF's Scholastic Clay Target Program (SCTP) is announcing its partnership with Blaser USA in the way of a Platinum Level sponsorship of the SCTP's 2016 shooting season.
"This is a great way to introduce our newest competition shotgun, the Blaser F-16 to the largest national youth shooting program in the country," stated Christian Socher, CEO-Blaser USA. "Creating brand awareness and supporting SCTP's youth shooting mission with our quality firearms is a win/win for everyone."
As a result of this sponsorship, two lucky people are going to win a Blaser F-16 O/U! The winners will be drawn from tickets sold by teams across the country not only benefiting the SCTP but those teams as well! Teams may request tickets from the SCTP headquarters in Burlington, Wis.
"We are extremely happy to have Blaser USA step up to the plate in support of the SCTP," said Tom Wondrash, SCTP's national director. "Blaser's new F-16 is a great fit for our program and its athletes. We can't say 'thank you' enough for the dedication and support of our program."
In further support of SCTP, Blaser USA, based out of San Antonio, Tex., will also be attending the SCTP's National Championships being held at the Cardinal Center July 9-16 in Marengo, Ohio. This will add to the largest number ever of Industry partners making their presence and support of SCTP and youth shooting felt this summer.
Please check out this awesome video of the new Blaser F-16 at http://www.blaserf16.com/.
Additionally, stop by the Blaser USA Store in building #1 and test shoot a new F-16.  Blaser USA / SCTP will be giving away yet another F-16 to one lucky person from those that try one at the SCTP Nationals in July.
About Scholastic Shooting Sports Foundation:
The Scholastic Shooting Sports Foundation (SSSF) is responsible for all aspects of the Scholastic Clay Target Program (SCTP) and Scholastic Action Shooting Program (SASP) across the United States. SCTP and SASP are youth development programs in which adult coaches and other volunteers use shooting sports to teach and to demonstrate sportsmanship, responsibility, honesty, ethics, integrity, teamwork, and other positive life skills. SCTP was developed as a program of the National Shooting Sports Foundation (NSSF) until the SSSF was created in 2007 to operate the SCTP. In 2012, SSSF created the SASP and became the managing foundation of both programs.
For more information about SSSF, visit www.sssfonline.org.