Firearms Policy Coalition Condemns "Gut-and-Amend" Gun Control Measures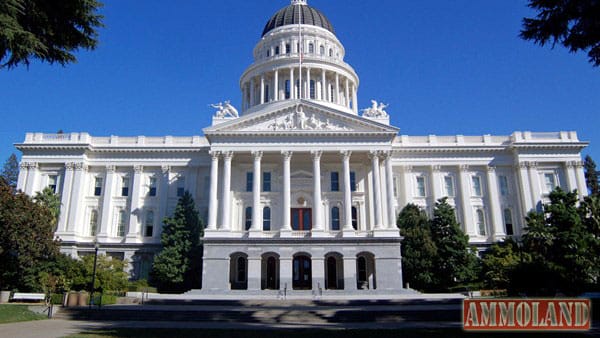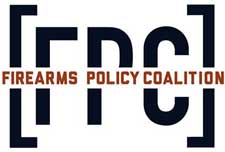 Sacramento, CA -(AmmoLand.com)- On Thursday, May 5, Senate and Assembly Democrats skirted the legislative process by "gutting and amending" 5 Assembly bills currently in the Senate, converting 4 of them into anti-gun measures.
"Gutting and amending" is the controversial practice of stripping out a measure's contents and replacing it with entirely new language, for a new issue, well into the legislative process. In this case, they used measures that had been abandoned by former Assembly member Henry Perea (D- Fresno) when he resigned his office to take a position as the senior director of state advocacy for the Pharmaceutical Research and Manufacturers of America.
"This is an abuse of the legislative process," said Craig DeLuz, legislative advocate for Firearms Policy Coalition (FPC). "There are already dozens of anti-gun bills making their way through the legislature," he continued, "Lt. Governor Newsom is pushing an outrageous initiative in order to get his name in the press as a springboard to higher office, and now we have a coordinated effort to gut and amend bills designed to harass some of the most law abiding residents in the state."
Belonging to former Assembly member Perea, the gut-and-amend bills are:
AB 156: Formerly dealt with global warming, but now places restrictions on ammunition and will be authored by Asm. Kevin McCarty and Sen. Kevin de León.
AB 857: Formerly addressed greenhouse gasses, but now restricts curios, relics, and home-built firearms. It will be authored my Asm. Jim Cooper and Sen. Kevin de Leon.
AB 1135: Formerly centered around creating the Kings River East Groundwater Sustainability Agency, but is now a broad gun ban. This will now be authored by Assembly members Marc Levine and Phil Ting.
AB 1176: Formerly dealt with vehicular air pollution, but now reverses components of Proposition 47 and will be authored by Asm. Jim Cooper.
AB 1511: Formerly dealt with energy conservation, but now criminalizes loaning firearms. It is now authored by Asm. Miguel Santiago.
"It is shameful legislative leadership would invoke such extraordinary procedures just to shove more anti-civil rights legislation into an already overflowing hopper. I think people would be hard pressed to find another group that is as persecuted politically, and legislatively, as are those who practice their Second Amendment rights," DeLuz continued.
Four of the gut-and-amend measures are already navigating the legislature, however, by placing the language into measures that already crossed from one house to the next, it can speed up the process.
"Gun owners are getting fed up with being used as political fodder and springboards to higher office. We are not second class citizens, and will not accept second class rights," concluded DeLuz.
About the Firearms Policy Coalition:
Firearms Policy Coalition is a grassroots 501(c)4 nonprofit public benefit organization. FPC's mission is to protect and defend the Constitution of the United States, especially the fundamental, individual Second Amendment right to keep and bear arms.
For more information, visit: www.firearmspolicy.org.