R100 Reaches Ohio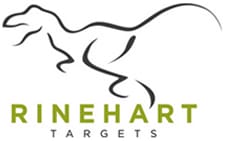 Janesville, WI -(AmmoLand.com)- Rinehart Targets would like to announce the arrival of the upcoming Rinehart R100 in Coshocton, Ohio.
On Memorial Day weekend, May 28th and 29th the Coshocton Sportsmen's Club will be hosting the R100 and expects a great holiday weekend on the range.
"The future of archery, hunting and the outdoors has everything to do with youth involvement," stated President of Rinehart Targets, James McGovern. "What better way to spend a weekend than visiting Coshocton Sportsmen's Club for a day of archery with your son or daughter."
If you're looking for a new and exciting way to spend your Memorial Day weekend, look no further than the Rinehart R100. It's an event that all members of the family are sure to enjoy. The R100 can instill a passion for archery into youth shooters for the rest of their lives.
Archers of all levels and ages will shoot the best 3D archery targets in the world within a fun and exciting setting at the Rinehart R100. Pre-registration for the Coshocton, Ohio event is available through Wednesday, May 25th at 8:00pm EST. You may also register in person on the Saturday or Sunday of the event.
For more information and registration details visit: https://www.r100.org.
About Rinehart Targets:
Since 1999 Rinehart Targets has been manufacturing the best 3D archery targets on the market, and Rinehart expanded their offerings with the introduction of the Doloma Decoys. A combination of quality, durability and unique offerings makes all Rinehart products one of a kind and true in both scale and detail thanks to Rinehart's award-winning team of wildlife sculptors. Rinehart's diverse target line has been extremely well received by all levels of archery shooters and will continue to introduce cutting-edge technology in the future.
For more information, visit: www.r100.org.