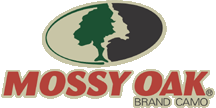 Springfield, IL -(AmmoLand.com)- Mossy Oak and Camo Carpet have partnered to bring the best in camo and quality floor covering to your home, office, lodge or camphouse.
Camo Carpet offers broadloom "roll" carpet in Mossy Oak Break-Up as well as carpet tiles in Mossy Oak Break-Up, Obsession and Brush.
Camo Carpet was born out of the blending of two loves, John Staff loves the outdoors, and he is an avid hunter and gunsman. However, he also loves the carpet business. Staff runs a successful carpet and flooring center in the Springfield, Ill. area. He was always being asked by fellow outdoorsmen for camouflage carpet. At the time there was no such product and after years of waiting and many requests, he decided if it was going to happen, he was going to have to be the man to do it, and Camo Carpet was born.
 For more information or to order, call 1-888-450-CAMO or log on to www.camocarpet.com.
About Haas Outdoors Inc.:
Camo Carpet is an officially licensed partner of Haas Outdoors Inc. Haas Outdoors Inc. is headquartered in West Point, Miss., was established in 1986 and is home of Mossy Oak. Celebrating 30 years in 2016, Mossy Oak is a leading outdoors lifestyle brand that specializes in developing and marketing modern camouflage designs for hunters and outdoors enthusiasts. The Mossy Oak Brand and patterns can be found on a multitude of products worldwide. Haas Outdoors Inc. is the parent company of Mossy Oak, BioLogic, Mossy Oak Productions, MOOSE Media, Nativ Nurseries, Nativ Living, GameKeepers, GameKeepers Kennels and Mossy Oak Properties. Mossy Oak is the official camouflage of the National Wild Turkey Federation and Ducks Unlimited.
 Follow Mossy Oak on Facebook, Twitter, Instagram, Google+, Pinterest and YouTube.