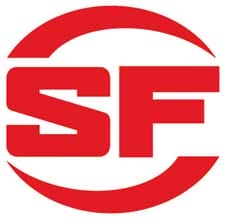 Fountain Valley, CA -(AmmoLand.com)- SureFire, LLC, manufacturer of the world's finest—and most innovative—suppressors, illumination tools, and tactical products, will be hosting a daily sweepstakes at the 2016 NRA Show in Louisville, Kentucky, May 20-22nd.
SureFire's NRA Sweepstakes will be held from 9:00 a.m. to 4:00 p.m. (EDT) on May 20th and 21st, and from 10:00 a.m. to 4:00 p.m. (EDT) on May 22.
When attendees fill out an information card, they will be entered for a chance to win the 300-lumen, ultra-compact, micro-USB rechargeable Sidekick. To be entered to win the P2X Fury with IntelliBeam, customers simply have to fill out a customer feedback survey. No purchase or payment of any kind is necessary to enter or win. A winner for each prize will be determined daily. For more information on the sweepstakes, please see the rules posted at the SureFire booth 5725.
In addition to the daily giveaways, SureFire will be displaying brand-new products and offering the latest products for sale at exclusive show prices in SureFire's booth.
About SureFire:
Located in Fountain Valley, California, SureFire, LLC is the leading manufacturer of suppressors, high-performance flashlights, weapon-mounted lights, and other tactical equipment for those who go in harm's way, or anyone who demands the ultimate in quality, innovation, and performance. SureFire illumination tools are used by more SWAT teams and elite special operations forces than any other brand. SureFire is an ISO 9001:2000-certified company.
For more information, visit: www.surefire.com.