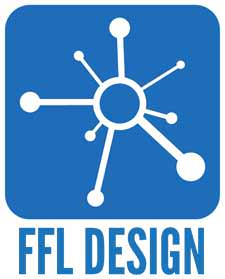 Meridian, ID -(AmmoLand.com)- FFL Design today announced that silencer and ammunition manufacturer, GEMTECH, will offer its products for sale through vArmory, the shooting sports industry's first ever wholesale e-commerce platform.
GEMTECH's products are immediately available for purchase by thousands of licensed retail dealers.
GEMTECH manufactures and sells silencers to military, government, law enforcement and civilians around the world. GEMTECH also manufactures premium, high quality ammunition that is loaded to precise specifications to ensure reliability and consistency in a wide range of suppressed or non-suppressed firearms. GEMTECH is the first NFA Class III manufacturer to offer their products directly to dealers through vArmory.
"GEMTECH, The Professional's Choice for Decades, has a rich history of using technology and innovation since 1976 to manufacture World-Class Silencers for our customers," said Ron Martinez, CEO of GEMTECH. "We see FFL Design as another example of how new technology is being developed to support the wholesale side of our industry while getting GEMTECH silencers and ammunition in front of more and more dealers across the country."

"We are excited to have GEMTECH on board, especially as our first NFA Class III manufacturer," said Scott Turlington, Co-founder and managing partner of FFL Design. "Dealers who hold a current SOT now have the ability to purchase GEMTECH's products through vArmory, our wholesale e-commerce platform. This is a significant step for both retail guns stores and Class III manufacturers."
To learn more about FFL Design and its technology solutions for the shooting sports industry, click HERE to view our product descriptions and explainer videos.
Retail stores and manufactures interested in learning more about how FFL Design can make running your business easier, should visit FFL Design today.
About FFL Design:
FFL Design is a technology company that offers comprehensive, wholesale e-commerce solutions exclusively for the shooting sports industry. Our mission is to support local, independently-owned retail gun stores and manufacturers by providing affordable access to an enterprise-level, e-commerce platform. FFL Design holds a Federal Firearms License and we PROUDLY build software for the shooting sports industry.
For more information, visit: www.ffldesign.com.