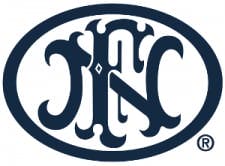 McLean, VA -(AmmoLand.com)- FN is pleased to announce the celebrity appearances and performances taking place at the company's booth during the 2016 NRA Annual Meetings, held May 20-22, 2016 at the Kentucky International Convention Center in Louisville, KY.
At the show, attendees will be able to meet and get an autograph from four-time Super Bowl champion and kicker for the Indianapolis Colts, Adam Vinatieri, listen to country music singer, Mark Wills, perform his most popular hits and hear a broadcast of the firearm industry's most popular radio show, GunTalk Radio, featuring industry experts and personalities, live from the FN Booth on Saturday, May 21, 2016.
Autograph signings with Adam Vinatieri will take place on Friday, May 20, from 3 – 4 PM, Saturday, May 21, at 11 – 12 PM and 3 – 4 PM, and on Sunday, May 22 from 11 – 12 PM. Performances by Mark Wills will take place daily at 4 PM and the live broadcast of GunTalk Radio will take place on Saturday, May 21 from 12 PM – 3 PM.
Visitors are also encouraged to enter a survey for a chance to win an FN pistol as well as get their photo taken in the second annual FN Photo Booth featuring the fully automatic grenade launcher, the MK19, manufactured in the company's South Carolina plant.
To learn more, please visit us at Booth #5113 at the 2016 NRA Annual Meetings or visit us online at www.fnamerica.com.
About FN America, LLC:
FN America, LLC, is a U.S. subsidiary of FN Herstal, S.A., a global leader in the development and manufacturing of high quality, reliable firearms for military, law enforcement and commercial customers worldwide. Headquartered in McLean, VA with manufacturing operations in Columbia, SC, FN America is passionately committed to providing its customers with a portfolio of products, training and support services under the FNH USA brand name that enhance their performance and safeguard their lives.
For more information, visit us at www.fnamerica.com or follow us on Facebook, Twitter and Instagram.