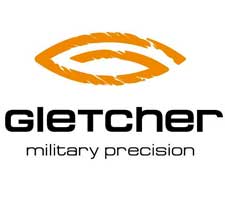 New York, NY -(AmmoLand.com)- Gletcher, a company that specializes in the production of pneumatic replica firearms, will be attending the 2016 NRA Annual Meetings in Louisville, Kentucky May 20th-22nd.
Guests are encouraged to stop by booth 5166 to discover the many popular WWII replica air guns and learn about the show specials.
Gletcher offers a large collection of replica Co2 pistols, many which will appeal to most air gun enthusiasts such as the unique Russian Legends models, the rifled revolvers series, as well as many classic and modern pneumatic firearms. Many models are made of steel material and feel much like the original making these airguns great gifts. Make sure to ask about the show specials!
Stop by booth 5166 to learn more about Gletcher's extensive line of replica pneumatic airguns and visit http://gletcherguns.com.
About Gletcher:
Gletcher is a brand of pneumatic guns and accessories, established by SMG Inc. Their slogan, "Military Precision", emphasizes the high level of implementation of their air guns both in function and design. It also reflects the passion it evokes in their customers. Gletcher's primary goal is to create pneumatic guns that simulate the feeling of shooting a real firearm. Features like full-metal construction, movable slides (blowback system), and realistic recoil all add to the realism of the Gletcher experience. Gletcher air guns are a balance between functionality and historical accuracy, the combination of which captures the essence and nostalgia of shooting with classic firearms.
For more information, visit www.gletcherguns.com.