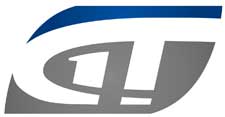 Mandeville, LA – -(Ammoland.com)- It's a new gun-friendly bill in New Hampshire, SWAT's favorite flashlight company, and more, this week on Tom Gresham's Gun Talk® Radio, the original nationally-syndicated radio talk show about guns and the shooting sports.
Congressman Frank Guinta, (R-NH) represents the people of New Hampshire's First Congressional District in the United States House of Representatives. He stops by Gun Talk this week with news on his latest bill, H.R. 4928 — the Firearms Transfer Improvement Act – that would allow the sale of firearms across all state lines. Read more here https://www.gpo.gov/fdsys/pkg/BILLS-114hr4928ih/pdf/BILLS-114hr4928ih.pdf, and www.guinta.house.gov.
Also on this week, SureFire LLC's Andrew Wright, with info on this month's giveaway, and some of their latest products. SureFire is known for making high performance flashlights, weapon-mounted lights, and other tactical equipment, and is favored amongst SWAT teams and elite special operations groups than any other brand. One Grand Prize winner will receive a Surefire prize pack that includes an X300® Ultra LED Handgun or Long Gun WeaponLight; the M600 Ultra Scout Light® LED WeaponLight; a P2X Fury® with IntelliBeam™ Technology Auto-adjusting variable-output LED flashlight; and a pair of EP4 Sonic Defenders® Plus earplugs! Enter to win through May 27th at www.guntalk.com/win.
In its 21st year of national syndication, Tom Gresham's Gun Talk® radio show airs live on Sundays from 2PM-5PM Eastern, and runs on more than 210 stations every week. Listen live on a radio station near you (http://guntalk.com/site39.php) or via live streaming from one of the stations here: http://guntalk.com/site38.php. All Gun Talk shows can also be downloaded as podcasts at http://www.guntalk.libsyn.com, Apple iTunes, and i-Heart radio, or through one of the available Apps: GunDealio for iPhone, GunDealio for Android, Gun Talk App on Stitcher, the Gun Talk iPhone App, and the Gun Talk App for Android on Amazon. Gun Talk can also be heard on YouTube, at http://bit.ly/144G3OU. More information is available at http://www.guntalk.com.
("Gun Talk" is a registered trademark.)