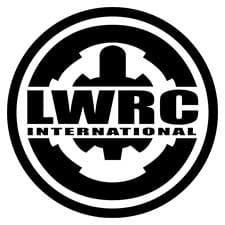 Louisville, KY –  -(Ammoland.com)- Shooting Illustrated Editor-in-Chief Ed Friedman presented LWRC International with the Golden Bullseye Award naming the IC A5 Rifle of the Year at the 2016 NRA Annual Meetings and Exhibits in Louisville, Kentucky. Richard Bernstein, chief executive officer, received the award at the Golden Bullseye Awards Breakfast on Friday, May 20 2016.
"This award validates our mission to manufacture the absolute best quality rifles and carbines , combining cutting edge innovation, disciplined engineering and state-of-the-art manufacturing and materials technology, said Bernstein.

"We're honored, and we sincerely thank the professional team of journalists at NRA Publications for all they do for the industry, for testing and understanding our products and for educating the public on the latest advancements in firearms technology. "

" Purpose-built to serve as the ideal all-around carbine, the IC-A5 fills that role with panache, " Friedman said. " If God-forbid, you could own only one rifle, the IC-A5 would be an excellent choice. "
The IC A5 is a direct descendant of the rifles developed by LWRCI to meet the requirements of the U.S. Army Individual Carbine program. Designed with revolutionary new features, it delivers best-in-class design, optimal ergonomics and flawless functionality.
"The IC-A5 is clearly a 'Step – Up' luxury AR design with innovative features built for long life. The result is a highly advanced, reliable, and durable rifle, " says David Ridley, senior vice president sales and marketing. "

Being recognized by the NRA with this award is a testament to our ongoing commitment to top-notch quality and the absolute highest performance with every rifle and carbine we build. "
Built on the revolutionary, patented LWRCI short-stroke gas piston system, the IC-A5 is engineered with advanced features and has been described as an evolved rifle with greater reliability, increased longevity and improved ergonomics.
To learn more about the NRA Golden Bullseye Shooting Illustrated Rifle of the Year , visit www.lwrci.com.
About LWRC International Based in Cambridge, Maryland, LWRC International design s and builds high performance firearms. Its mission is to deliver absolute reliability, consistent accuracy and extreme durability in its products. Through innovative design, engineering excellence, and cutting edge manufacturing processes and materials techn ologies, LWRCI products are built to perform and to exceed end user ex pectations. Visit www.lwrci.com or call 4 10 – 901 -1348 for more information on LWRCI products