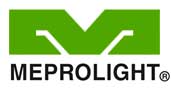 Farmingdale, NY -(AmmoLand.com)- Snipers in the course of their job face many challenges, even more so, snipers in combat situations.
Calculating distance to target and windage are critical for shot placement. Shooters know bullet weight and speed are components of these calculations. Meprolight has created a laser enhanced 10X40 computerized scope for snipers, the Meprolight MESLAS.
The MESLAS has a number of features that assist the shooter— after target acquisition— with the ability to quickly lase distance from 80 to 2,500 hundred meters factoring in angle of shot.
When tested by U.S. Army, Special Forces Green Beret sniper Sgt (ret.) Chance Gianelli, he said, "Six shots fired at different distance targets; five hits in 27 seconds. It was very impressive; you can't shoot that fast…this is the way of the future."
MESLAS incorporates a single-pulse laser rangefinder, which displays the actual range and enables the shooter to stay "on glass" and use quick wind formula to make his own wind hold and shoot.
Utilizing the five-button touchpad that controls the fire control system the on-board ballistic calculator to enables the shooter to upload ten different ballistic solutions for different weapon systems. The MESLAS is designed tough and built rugged to withstand harsh battlefield conditions.
See the MESLAS in action here in this video:
About The Mako Group:
The Mako Group is the exclusive U.S. distributor of the finest tactical equipment and weapon accessories that have been proven in combat. Designed for law enforcement agencies and militaries worldwide, Meprolight night sights and optics, FAB Defense weapon and personal defense accessories, E-Lander Magazines, Front Line Holsters and RTS Target Systems, are available at firearm retailers everywhere.
Connect with The Mako Group on Facebook, Twitter, and Instagram to stay up-to-date on the latest news and products.
For more information, www.TheMakoGroup.com.