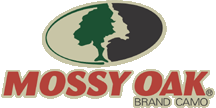 Farmington, PA -(AmmoLand.com)- Mossy Oak is the presenting sponsor for the Organization of Professional Archers (OPA) Summit Invitational that is scheduled to take place May 20-21, 2016 at the Summit Inn in Farmington, Penn.
The archery event is set to showcase the greatest professional archers from around the world with the purpose of elevating the sport of archery to a new level.
Popular hunting personalities scheduled to appear will include PSE's Taylor and Matt Drury, Swhacker's Laura and Billy Parker, Chris Brackett and OPA Founders and Name the Game TV hosts Levi and Samantha Morgan.
In addition to the impressive lineup of hunting celebrities, the Summit Invitational will also offer a full "Tent City" featuring booths and displays from the archery industry's largest brands. Visitors will have the opportunity to see the latest hunting and tournament archery gear for 2016. But adults won't be the only ones enjoying themselves, the Summit Invitational will also feature a full kids' area, with bounce houses, obstacle courses, and other attractions to round-out this family-oriented experience.
"This is a destination event for those who love to watch competitive archery at its highest level and for those who may simply love the outdoors," said Morgan. "The Invitational was created to build the sport, create more awareness about archery, overall, and increase participation in archery at all levels."
Throughout the two-day event, product giveaways and hunting trip giveaways will also be available for spectators to enter to win. Admission is free. For more information on the 2016 OPA Summit Invitational, please visit http://oproarchery.com.
Established by Levi and Samantha Morgan, the Organization of Professional Archery was created to provide a premier competitive platform for the recognized professionals in the sport of archery, and in doing so build awareness for the sport of archery at all levels.
The OPA currently acts as the governing body of the 1st Annual Summit Invitational and future OPA tour events.
About Mossy Oak:
Haas Outdoors Inc. is headquartered in West Point, Miss., was established in 1986 and is home of Mossy Oak. Celebrating 30 years in 2016, Mossy Oak is a leading outdoors lifestyle brand that specializes in developing and marketing modern camouflage designs for hunters and outdoors enthusiasts. The Mossy Oak Brand and patterns can be found on a multitude of products worldwide. Haas Outdoors Inc. is the parent company of Mossy Oak, BioLogic, Mossy Oak Productions, MOOSE Media, Nativ Nurseries, Nativ Living, GameKeepers, GameKeepers Kennels and Mossy Oak Properties. Mossy Oak is the official camouflage of the National Wild Turkey Federation and Ducks Unlimited.
Follow Mossy Oak on Facebook, Twitter, Instagram, Google+, Pinterest and YouTube.