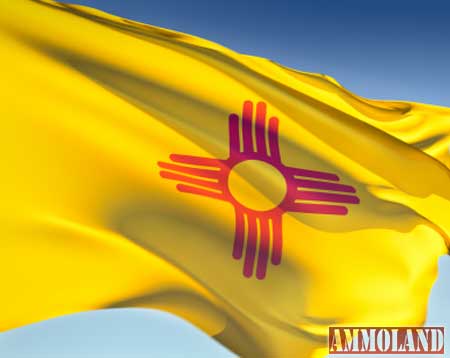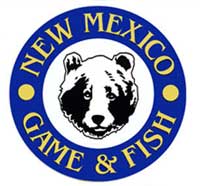 Reserve, NM -(AmmoLand.com)- The New Mexico Department of Game and Fish sought a temporary restraining order in the 7th Judicial District Court requiring the U.S. Fish and Wildlife Service (USFWS) to comply with state and federal laws, obligating them to obtain state authorization before releasing wildlife, including Mexican gray wolves, in New Mexico.
"The USFWS decision to move forward with unpermitted and illegal releases of wildlife into New Mexico demonstrates a disregard for our state's sovereignty," said Department Director Alexandra Sandoval. "We have a responsibility to uphold the laws of our state and ensure the USFWS complies with applicable state and federal law. We intend to take those actions necessary to ensure adherence."
Under New Mexico law, the importation and release of non-domesticated animals requires a permit from the department and federal law instructs the USFWS to obtain that permit before releasing wildlife. The recent and planned releases of Mexican wolves in New Mexico by the USFWS violate these laws.
Additionally, section 6 of the Endangered Species Act requires the USFWS to "cooperate to the maximum extent practicable with the states." Congressmen on both sides of the aisle in 1973 envisioned that this cooperative statutory mandate would be "the most important section" and "the major backbone of the act."
The department seeks to hold the USFWS accountable to the principles of cooperative federalism embodied in the Endangered Species Act.
In the context of the Mexican wolf, the absence of a current, non-interim recovery plan, coupled with ongoing releases, undermines the department's ability to manage a landscape of wildlife resources. The department cannot stand idle when its authority and ability to manage the State's resources is threatened.
"The department prefers to work with the USFWS toward recovery of endangered species, within a species' historical range," Sandoval said. "This is difficult to do without the guidance of a legally sufficient, science-based recovery plan that clearly articulates recovery criteria."   
In April, the department offered dispute resolution as an avenue to address positional differences. This past Monday, the department met with representatives from the USFWS and attorneys from the United States Department of Justice. At this meeting, the department offered alternative solutions to resolve this matter. Late Wednesday, the department received notification from the USFWS declining all of the proposed solutions.
"Unfortunately, the USFWS continues to disregard both federal and state law," said Sandoval. "Therefore, we are forced to pursue this action against the USFWS."
About the New Mexico Department of Game and Fish:
To provide and maintain an adequate supply of wildlife and fish within the State of New Mexico by utilizing a flexible management system that provides for their protection, propagation, regulation, conservation, and for their use as public recreation and food supply.
For more information, visit: www.wildlife.state.nm.us.